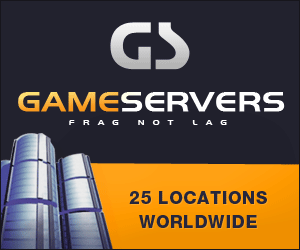 Washington Times
May 22, 2007
Pg. 6
NATO chief agrees threats must be faced
By Joseph Curl, Washington Times
President Bush yesterday sought to placate Moscow over a planned U.S. missile defense system in the heart of Europe, vowing to convince Russian President Vladimir Putin "that this missile shield is not directed at them."
"NATO allies and other nations recognize the threat we face from ballistic missiles launched by a rogue state," the president said from his ranch near Crawford, Texas, where he met over the weekend with NATO Secretary-General Jaap de Hoop Scheffer.
Mr. Bush dispatched Defense Secretary Robert M. Gates to Russia recently "to have a full and transparent conversation with President Putin and his Cabinet to make sure that the Russians understand that this missile shield is not directed at them, but in fact directed at other nations that could conceivably affect the peace of Europe," he said yesterday.
Mr. Putin opposes the U.S. plan for a missile-defense shield and is pressing his European allies to join his opposition. He has criticized planned U.S. military basings in the Czech Republic and Poland, going so far as to compare the project to the stationing of Pershing missiles in Western Europe during the Cold War.
Secretary of State Condoleezza Rice said in the Russian capital last week that the United States will not permit Russia to veto its plans to build the shield.
"The United States needs to be able to move forward to use technology to defend itself and we're going to do that," Miss Rice told reporters after meeting with Mr. Putin. "I don't think that anyone expects the United States to permit somehow a veto on American security interests."
Mr. Bush departs early next month for talks in Germany, the Czech Republic and Poland. The Czech Republic and Poland have expressed support to house the shield.
The Pentagon says that missile interceptors and high-tech radar in Europe -- working in concert with a missile defense system installed in California and Alaska -- are intended to protect the United States and Europe from the threat of Iranian missiles.
"Of course, I will continue to reach out to Russia," Mr. Bush said yesterday, noting that "the secretary-general agrees that U.S. missile defense plans complement NATO efforts to keep all nations safe from attack."
"I appreciate the fact that the NATO-Russian Council is an integral part of the secretary-general's plans to make sure that Russia fully understands our intentions," the president said.
Mr. Scheffer said, "It will be now up to NATO -- and I'll try to lead NATO into that direction -- but apart from the third site and the U.S. plans, there will be a NATO system which complements, which will be bolted in the U.S. system so that everybody and everything will be covered for the long-range threats, the medium-range threats and the short-range threats -- an important element, I think."
Mr. Bush and the NATO secretary-general also discussed ongoing efforts to secure Afghanistan. The president vowed to press U.S. allies to do more to share the burden and the risks in fighting in Afghanistan as casualties rise with a resurgent Taliban.
"In order for NATO to be effective it has to transform itself into an organization that actually meets the threats that free nations face," he said. "I pledged to the secretary-general we'll work with our NATO allies to convince them that they must share more of the burden and must all share the risks in meeting our goal."
Mr. Scheffer agreed, saying, "Afghanistan is still one of the front lines in our fight against terrorism."