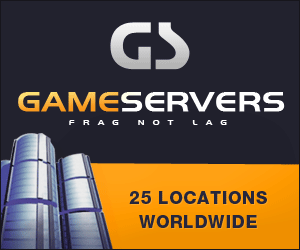 Washington Post
November 29, 2006
Pg. 1
Outlining Summit Plans, President Also Stresses Resistance to Troop Withdrawal

By Michael Abramowitz, Washington Post Staff Writer
RIGA, Latvia, Nov. 28 -- President Bush signaled plans to both reassure and pressure Iraqi Prime Minister Nouri al-Maliki over deteriorating conditions in Iraq, as the White House prepared for an unusual summit Wednesday in Jordan aimed at arresting the slide in security.
Speaking with reporters Tuesday in Tallinn, Estonia, before flying here for a NATO summit, Bush hinted at the U.S. government's growing impatience with Maliki when he said he would query the prime minister about his "strategy to be a country which can govern itself and sustain itself."
"My questions to him will be: What do we need to do to succeed? What is your strategy in dealing with the sectarian violence?" Bush said. Despite his pointed emphasis on the Iraqi government's role in controlling the violence, Bush also made clear his view that Iraq has not yet fallen into civil war and voiced determination to keep U.S. troops there despite growing pressure to bring them home.
"We will continue to be flexible, and we'll make the changes necessary to succeed. But there's one thing I'm not going to do: I'm not going to pull our troops off the battlefield before the mission is complete," Bush said later, in a speech here in the Latvian capital. "We can accept nothing less than victory for our children and our grandchildren."
With violence in Baghdad reaching levels not seen since the U.S.-led invasion in 2003, both Bush and Maliki face increasing pressure to accelerate a turnover in responsibility for security to Iraqis and to begin withdrawal of more than 140,000 U.S. ground troops. The White House is conducting an internal review of Iraq policy, and the commission headed by former secretary of state James A. Baker III and former Indiana representative Lee H. Hamilton is finishing its deliberations on what the U.S. government should do.
In a classified memo written earlier this month, national security adviser Stephen J. Hadley expressed the administration's private frustration with Maliki's performance, questioning whether "Prime Minister Maliki is both willing and able to rise above the sectarian agendas being promoted by others." The secret five-page memo, obtained by the New York Times and posted on its Web site Tuesday night, outlined a series of proposed steps for the United States and Iraq to take.
Among other things, the Nov. 8 memo suggested that Maliki should be pressured to distance himself from anti-American Shiite cleric Moqtada al-Sadr and "bring to justice" figures in Sadr's militia who "do not eschew violence"; shake up his cabinet to include more nonsectarian technocrats; expand the Iraqi army; and declare the immediate suspension of Iraqi police units suspected of involvement in sectarian conflict.
Hadley proposed that the United States help Maliki build a new political coalition within the Iraqi parliament that would rely more on moderate, less sectarian elements rather than harder-line Shiite representatives. To accomplish this, Hadley said, money could be provided to Maliki's political operation and moderate parties. The memo also raised the possibility of sending more forces to Iraq and recommended that U.S. Ambassador Zalmay Khalilzad take a lower profile "and let Maliki take more credit for positive developments."
The memo laid bare the doubts about Maliki. Written shortly after Hadley met with the Iraqi prime minister, it noted concerns about various actions, including intervention to stop military action against Shiite targets, efforts to stack ministries with Shiite majorities and reported nondelivery of services to Sunni areas.
These actions "all suggest a campaign to consolidate Shia power in Baghdad," Hadley wrote. "While there does seem to be an aggressive push to consolidate Shia power and influence, it is less clear whether Maliki is a witting participant." Hadley wrote that Maliki "impressed me as a leader who wanted to be strong but was having difficulty figuring out how to do so." A White House spokeswoman Tuesday night had no comment on the memo.
Briefing reporters traveling with the president earlier Tuesday, Hadley said the broader White House Iraq review is not yet complete, suggesting that Bush's meetings with Maliki, scheduled for Wednesday evening and Thursday morning, will not produce any major developments -- at least publicly. But the meetings, the third between the two leaders since Maliki took office in May, will offer an opportunity to resolve tensions between the two governments over how to proceed.
The Bush-Maliki relationship had started with high hopes among White House officials that the prime minister would prove a more effective leader than his predecessor, Ibrahim al-Jafari. After a quick trip to Baghdad in June, Bush declared he had determined that Maliki was dedicated to a free Iraq.
But the relationship has grown fractious as repeated efforts to curb violence in Baghdad have failed. Administration aides have expressed frustration that Maliki has not moved more aggressively against Shiite Muslim militias, while he has bristled at pressure from Washington.
Sadr, the leader of one of those militias, is a key supporter of Maliki's government and a growing political power in the country. Curbing militias such as Sadr's Mahdi Army and bringing sectarian fighting under control are considered critical tests of Iraq's ability to govern itself -- and of the ability of U.S. forces to withdraw without leaving behind a chaotic situation.
Hadley, speaking Tuesday afternoon with reporters in Riga, offered a sober assessment of the Maliki government. He said efforts to secure Baghdad by U.S. and Iraqi forces have "not produced adequate progress in an acceptable time frame." He said Maliki had taken steps to reconcile warring religious and political factions but "obviously they have a long way to go."
Contrary to the doubts expressed in his memo, Hadley told reporters he was not criticizing Maliki, adding that he disagreed with the view in Iraq that Maliki is ineffectual. "We think that this unity government is doing pretty well in a very difficult situation," he said. "Maliki has been impatient and has said that his government has not produced the results they seek. And he's got some ideas about how to enhance their capabilities to do so."
Maliki faces criticism at home for going ahead with his meetings with Bush. Sadr's faction has threatened to bolt the government if the meetings take place, though it was unclear whether the threat would be carried out.
"We don't want or like this meeting, particularly at this time, because the country is in the midst of a security crisis, and the presence of the prime minister is necessary," said Bahaa al-Araji, a member of parliament from Sadr's bloc. "We are concerned that the prime minister may receive instructions from Bush on the security situation. We believe that the government must have the final say on such matters because the security situation is something that concerns Iraq and its government only."
Joost Hiltermann, who follows Iraq for the nonprofit International Crisis Group from Jordan, voiced skepticism that Maliki would crack down on private militias. "He is completely beholden to the Sadrists," he said. "The notion that he could confront the power of the militias that gave him power is absurd."
"There is a problem with saying that we need to get the Iraqis to take charge of the situation," said Eliot A. Cohen, a professor of military strategy at Johns Hopkins University. "By virtue of the kind of government we helped create -- particularly one based on proportional representation -- and because the institutions of the Iraqi state are weak, even if we can get him to promise, we cannot reasonably expect him to deliver much."
Before leaving for Jordan on Wednesday, Bush will finish meetings with other NATO leaders gathered here for a summit that is focusing heavily on the alliance's mission in Afghanistan. U.S. officials were hopeful that the summit would yield new troops for the fight against the resurgent Taliban, as well as a loosening of restrictions from member countries on how those troops can be used.
In a speech here, Bush alluded to these issues in saying that NATO commanders "must have the resources and flexibility they need to do their jobs."
Bush started the day with a round of meetings in Tallinn with the leaders of Estonia, the first time a sitting U.S. president has visited the tiny Baltic country. Bush has now visited each of the three Baltic nations that gained independence with the collapse of the Soviet Union in 1991. Given their experiences with despotism, Bush has found a more congenial audience in these countries for his message of promoting democracy and the U.S. interventions in Afghanistan and Iraq.
Special correspondent K.I. Ibrahim in Baghdad and staff writers Peter Baker and Thomas E. Ricks in Washington contributed to this report.