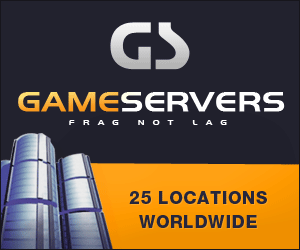 Washington Post
May 10, 2008
Pg. 10
By Glenn Kessler and Dan Eggen, Washington Post Staff Writers
President Bush plans to call Chinese President Hu Jintao in coming days to seek his help pressing the Burmese government to accept more disaster assistance, U.S. officials said yesterday, after a lower-level diplomatic push this week yielded Burmese permission for one U.S. relief plane, which is scheduled to land Monday.
If the Burmese government does not relent, U.S. officials are discussing other options, including bypassing the government and sending helicopters directly to the affected Irrawaddy Delta, where thousands of bodies have been reported floating in floodwaters and more than 1 million people are estimated to have lost their homes in the aftermath of Tropical Cyclone Nargis.
Officials have rejected as ineffective other actions by the military, such as airdrops, and for now they are sticking to diplomacy. Helicopter relief without government permission "is one of many ideas," said Maj. Kerrie Hurd, spokeswoman for the U.S. Pacific Command in Hawaii. "That is not a plan we are pursuing now."
Hurd and other officials said that Burmese permission to allow a single planeload of supplies, while inadequate, will keep the focus on a diplomatic solution for now. "It is a good sign that we don't have to take any other course of action," she said.
"One flight is much better than no flights," said Gordon Johndroe, spokesman for the National Security Council. "And we're going to keep on working to provide as much assistance as possible in the coming days, weeks and months, because they're going to need our help for a long time."
Diplomatic pressure has been kept below the presidential level. Secretary of State Condoleezza Rice spoke Thursday with Chinese Foreign Minister Yang Jiechi and yesterday with Indian Foreign Minister Pranab Mukherjee, urging both governments to use their influence to persuade the Burmese leadership to open its country to relief specialists. In Thailand, a neighbor with close ties to the Burmese government, the same message has been delivered by U.S. Ambassador Eric John.
"The message there from the secretary was to urge all the parties to do what they can to reach out and use whatever leverage they have with that top decision-making layer in the Burmese regime to get them to reverse the course," State Department spokesman Sean McCormack said.
However, the official New China News Agency notably did not mention Burma, also known as Myanmar, in its account of the Rice-Yang conversation, saying the two diplomats "exchanged views" on "issues of common concern."
Bush's call to Hu has not been set because Hu has been visiting Japan this past week and Bush's daughter Jenna is getting married at the president's ranch near Crawford, Tex., tomorrow, said one U.S. official speaking on the condition of anonymity.
U.S. officials said yesterday that there are no good ways to prompt Burma's military junta to open its borders and allow for a traditional relief effort. One concern holding back efforts by the military to provide aid without the government's permission, several officials said, is the fear that the junta might respond by harming Nobel Peace Prize laureate Aung San Suu Kyi, who is under house arrest in Rangoon.
Her party, the National League for Democracy, won a landslide victory in the country's last election, in 1990, but the military leadership refused to recognize the outcome.
The United States could have provided immediate assistance to the beleaguered country because, when the cyclone hit, it was preparing for an annual military exercise -- Operation Cobra Gold -- with Thailand, Singapore, Japan and Indonesia that is focused on training for humanitarian assistance by the military. About 20 helicopters and six C-130 cargo planes, along with Navy ships, are fully prepared to bring supplies into Burma, Hurd said.
But yesterday, Burma's deputy foreign minister told the head of the U.S. Embassy in Rangoon, Shari Villarosa, that only one flight would be permitted and not until Monday. The announcement helped take the steam out of a nascent U.S.-British-French effort to win passage of a U.N. Security Council resolution that asks nations to assist Burma and calls on Burma to accept humanitarian aid. China frequently blocks resolutions on Burma, but there had been hope that a relatively mild resolution focused on the relief effort had a chance at passage, officials said.
U.S. officials and humanitarian advocates said the continued resistance to outside help underscores the irrational nature of the government, which has ruled Burma by force for nearly half a century, pilfering its treasures and routinely jailing or killing opponents. The ruling generals also declined to postpone a constitutional referendum today that international observers have denounced as a sham.
"So far, the signs from the military regime are that they are not willing to open up to the outside world," said Jeremy Woodrum, co-founder of the U.S. Campaign for Burma. "Essentially, this is pulling back the curtain on this regime and its repressive policies."
Sean Turnell, of the Burma Economic Watch newsletter at Macquarie University in Australia, said the country's ruling generals are sitting on substantial foreign reserves, which are growing at a rate of $200 million a month and could be used to address humanitarian needs.
He and other experts also noted the contrast between the government's laggardly response to the cyclone and its brutal, rapid crackdown on an uprising of Buddhist monks last year.
Michael Green, former senior director for Asia at the National Security Council, said it is unclear what impact the crisis might have on the junta's hold on power. For example, he said, the catastrophic tsunami in 2004 arguably moved along political reconciliation in Indonesia while worsening conditions in Sri Lanka.
"This regime has shown callous indifference to suffering in the past," Green said.