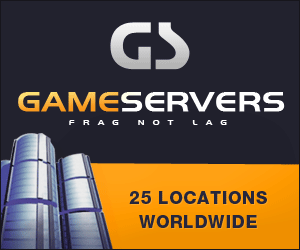 Miami Herald
January 13, 2007
President Bush's latest Iraq plan splits both political parties and has ignited the biggest foreign policy fight since Vietnam.

By Steven Thomma
WASHINGTON - President Bush's plan to send more troops to Iraq is setting off the biggest confrontation over foreign policy between the White House and Congress since the Vietnam War.
Like that war, the political fallout could drive the 2008 presidential and congressional elections -- as well as politics and policy for years to come.
Near term, Bush is likely to get his way and send the additional 21,500 troops without being stopped by Congress. Yet by adding troops when Americans seem ready to start withdrawing them, he's inflaming an already tense standoff with the Democrats, who just took over Congress on a wave of anti-war frustration. The showdown exposes fault lines in both major parties and raises political risks for Democrats and Republicans.
References to Vietnam were rampant in Congress after Bush's prime-time speech Wednesday. None was more biting than the one from Sen. Chuck Hagel, R-Neb., a Vietnam veteran and potential candidate for the Republican presidential nomination.
''This speech given last night by this president represents the most dangerous foreign policy blunder in this country since Vietnam, if it's carried out,'' Hagel said during a Senate hearing. ``I will resist it.''
Indeed, Bush's plan is dividing a Republican Party already smarting from its November election loss of Congress, a loss blamed in part on spreading public opposition to the war, including in Republican-leaning states.
Several other Senate Republicans also oppose Bush's troop buildup, including Sam Brownback of Kansas, who's considering a bid for the presidential nomination, and Norm Coleman of Minnesota and Gordon Smith of Oregon, both among 21 Senate Republicans up for reelection next year.
They're appealing to the public majority that opposes sending more troops. But they risk angering their party's base, which may stand with Bush.
Other prominent Republicans endorse the president's plan, including likely presidential candidates Sen. John McCain, R-Ariz., former Mayor Rudy Giuliani of New York and former Gov. Mitt Romney of Massachusetts.
They stand to gain immensely if Bush's plan works, but they risk alienating the public majority should the plan fail, leaving more Americans dead and Iraq still a violent mess.
Democrats face their own challenges. Their congressional leaders and most of their expected presidential candidates oppose the war and sending more troops.
''No escalation, no way,'' said Sen. Harry Reid, D-Nev., the majority leader, in a message to Democratic contributors this week.
He and other leaders boasted that they had commitments from at least 12 Republicans for a resolution opposing additional troops -- enough to pass the measure even against a threatened filibuster from Republican leader Sen. Mitch McConnell, R-Ky.
Yet Democrats struggle against being labeled as so anti-war that they're seen as weak, an image they've fought ever since they nominated anti-war candidate George McGovern in 1972 and voted to withhold aid to South Vietnam in 1974 and 1975, after U.S. troops had withdrawn.
Should they succeed in blocking additional troops to Iraq, they could share blame if violence there worsened or spread regionally.
Within hours of Reid's declaration against escalation, he and other Democratic leaders signaled that they wouldn't block the additional troops.
Rather, they hope to pass a nonbinding resolution against sending the troops and to start attaching limits on war spending to block future escalations, and perhaps a mandate for withdrawal.
At least some Republicans vowed to hammer Democrats if they do that.
''It's a terrible mistake,'' said Sen. John Cornyn, R-Texas. ``But if they're hell-bent on making that mistake, they'll suffer the wrath of the American people.''
Anti-war activists acknowledge that the Democratic Party may face criticism if it acts to end the war. But they say they'll hold Democrats accountable if they don't use their power in Congress against the war.
''Yes, there's a risk,'' said Tom Andrew, a former Democratic congressman from Maine, now national director of Win Without War.
``But regardless of what happens, there's going to be trouble there. That is a direct product of the decision to invade in the first place and the conduct of the war in the second place. There are more risks to the Democrats in not taking action.''