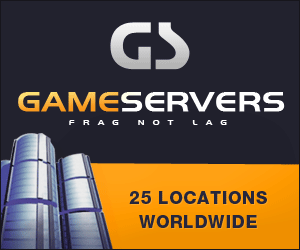 New York Times
April 19, 2008
Pg. 11
By Adam Nossiter
NEW ORLEANS — President Bush on Friday chose as his new Gulf Coast recovery coordinator a retired major general of the Marine Corps Reserve who helped in the rescue effort after Hurricane Katrina.
The appointee, Maj. Gen. Douglas V. O'Dell Jr., will take on a position widely seen as having diminished in importance over the last 18 months, as much of the federal recovery money coming to this region has already been allocated.
Early in the recovery effort, General O'Dell's predecessor, Donald E. Powell, who stepped down last month, played a vital role as the intermediary between Washington and New Orleans, sometimes resisting local demands and sometimes advocating for them. In the end, he was seen here as an ally for an effort to obtain additional billions of dollars for Louisiana's homeowner rebuilding program, known as the Road Home.
General O'Dell, 59, will most likely find his duties lighter than Mr. Powell's, with the focus of the rebuilding effort having now shifted from Washington to the region and with a push to increase the lagging efficiency of the much-criticized Road Home program. Toward the end of his tenure, Mr. Powell had all but dropped out of sight.
In the storm's immediate aftermath, General O'Dell, as commander of the Fourth Marine Division, a Reserve component based here, assisted in the rescue and evacuation of thousands of people, the White House said. He is a onetime investment manager, and in previous New Orleans postings bought homes in the French Quarter and the Irish Channel neighborhood, reportedly to gain a closer understanding of the city's character. He retired last year as commander of the Fourth Division.
In an interview, General O'Dell disputed the idea that the job of recovery coordinator had become less important, pointing out that some $44 billion of the $120.7 billion authorized by Congress for relief and recovery on the Gulf Coast remained to be spent.
"The challenge for me is to get it out of the clutches of the bureaucracy," he said. "I'm a muddy-boots marine. I'm about getting things done."
"If I didn't think I could get something meaningful done in the time remaining," he added, "I probably would have continued to run my country inn on the Eastern Shore of Maryland."
In a statement, Mr. Bush called General O'Dell "an innovative problem-solver with a wealth of experience in helping the people of the Gulf Coast." The president said the position, appointment to which does not require Senate confirmation, would be extended until next Feb. 28.
It is unclear whether it would be continued by either of the Democratic presidential candidates or by John McCain, the presumptive Republican nominee, though all have promised to pay attention to the region.