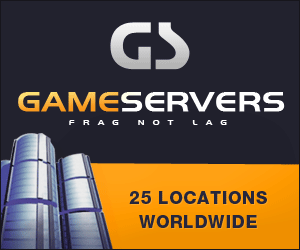 Washington Post
May 20, 2007
Pg. 20
By Michael A. Fletcher, Washington Post Staff Writer
CRAWFORD, Tex., May 19 -- NATO's top official is scheduled to arrive here Sunday for talks with President Bush amid growing anger in Afghanistan about civilian casualties from the alliance's war there and continued reluctance among many NATO members to increase their commitment to the six-year-old conflict.
Secretary General Jaap de Hoop Scheffer and Bush are to meet Sunday and Monday at the president's ranch in hopes of solidifying NATO's efforts in Afghanistan. Some experts worry that the international effort is fraying as the violence in Afghanistan has intensified in the past year, exposing fissures between alliance members.
The 26 NATO member nations have assumed vastly different levels of risk in the Afghanistan mission. Countries including Germany, Italy and Spain have largely had their troops deployed in nonviolent areas of Afghanistan, leaving the volatile south to allies including Americans, Canadians, British and the Dutch.
"This mission, which was supposed to be where the alliance regained its solidarity, is not turning out that way," said Thomas Donnelly, a defense analyst at the American Enterprise Institute.
As the Taliban has resurfaced as a major force in southern Afghanistan over the past year, NATO forces have been increasingly targeted in suicide attacks and other violence. The attacks have contributed to a sharp escalation in violence as well as erosion in efforts to stabilize the country, as extremists also have targeted aid and reconstruction workers.
To compound problems, in recent weeks dozens of civilians have been killed as NATO forces or the separate U.S.-led task force battling the Taliban have engaged extremists, triggering protests by Afghans and threats by Parliament members to expel foreign troops.
The civilian casualties are also undermining support for the alliance among locals, whose backing is critical in the effort to defeat the Taliban and their al-Qaeda allies.
Under increasing pressure because of civilian deaths and slow reconstruction, Afghan President Hamid Karzai has spoken out against the accidental killings, saying the nation can no longer accept them.
"In the eyes of the Afghan government, the presence of foreign troops is as much a problem as it is a solution," Donnelly said.
Meanwhile, administration officials and outside experts worry that what can be described as the Taliban's command-and-control operation has reconstituted itself in the largely ungoverned border areas between Afghanistan and Pakistan.
Concerned that the situation in Afghanistan is deteriorating, Bush in recent months has ordered additional troops and proposed stepped-up reconstruction aid to Afghanistan, an effort that has been backed by Britain. Germany, meanwhile, has sent additional helicopters and other equipment.
U.S. officials have been pushing for more international help for Afghanistan, arguing that the fight there is in the interest of all alliance members as it directly involves al-Qaeda and Taliban extremists who would like to harm them.
De Hoop Scheffer has called on NATO members to provide additional troops and other support, but so far those requests have been resisted in much of Europe, where voters are suspicious of the Bush administration.
"There is a deep reluctance among European people to get more involved in this war," said Bruce Riedel, a former special adviser to NATO and Brookings Institution scholar. "The U.S.-European relationship has been poisoned by the war in Iraq."
There are approximately 37,000 NATO troops in Afghanistan, including about 15,000 U.S. soldiers, and another 12,000 U.S. troops operate there under U.S. command.
Publicly, the Bush administration says it is fine with the effort of NATO members. "The president is satisfied with their commitment, while making it clear that this will require sustained involvement for years to come," said Gordon Johndroe, a spokesman for the National Security Council.
Still, some analysts say that NATO will need more troops on the ground to ensure victory in Afghanistan -- something they call a must for the alliance.
"This is make or break for NATO," Riedel said. "If it fails in Afghanistan, it probably will be relegated to being a footnote for the rest of the time it survives."
Administration officials said Bush and Scheffer are also likely to discuss the future governance of Kosovo, which has been run by the United Nations for the past nine years, as well as plans for NATO expansion.