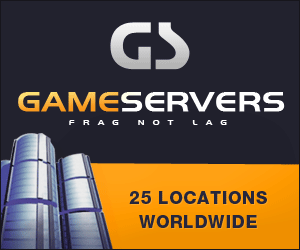 New York Times
December 1, 2006
Pg. 1
By John M. Broder and Sheryl Gay Stolberg
WASHINGTON, Nov. 30 — President Bush on Thursday rejected the idea of a quick troop withdrawal from Iraq, even as Prime Minister Nuri Kamal al-Maliki of Iraq said his country's forces would be ready to take over substantial security responsibility by next June.
Mr. Bush, at a news conference with Mr. Maliki after a meeting in Jordan, directly referred to reports the day before that the bipartisan Iraq Study Group would recommend to him next week that the United States begin a substantial troop pullout in the near future. Some analysts have suggested that the report could offer a face-saving way for Mr. Bush to begin withdrawing from Iraq, but he adamantly rejected that view.
"I know there's a lot of speculation that these reports in Washington mean there's going to be some kind of graceful exit out of Iraq," the president said. "This business about a graceful exit just simply has no realism to it whatsoever."
The study group is said to be shying away from recommending a firm timetable, and it envisions a force of 70,000 or more American troops in Iraq for some time to come. And despite a Democratic election victory this month that was strongly based on antiwar sentiment, the idea of a major and rapid withdrawal seems to be fading as a viable option.
Mr. Maliki and other Iraqi leaders have given optimistic projections before about the strength of local forces and their ability to control the insurgency and the sectarian warfare. But senior Bush administration officials and American commanders continue to say that creating a competent Iraqi military from scratch will take an intensive training effort and years to accomplish.
Mr. Maliki lacks full operational control of the military, and he is menaced by numerous armed militias and insurgent cells operating with virtual impunity.
One approach expected to be put forward by the Iraq Study Group is that, as the size of the American combat force is reduced, the Pentagon would send thousands of additional trainers to assist in the building of Iraqi Army and police forces. Mr. Maliki seemed to embrace that idea on Thursday, saying that his government would be fully ready to take command by June 2007. Democrats in Congress have been demanding that the United States begin removing its troops in the next four to six months and give control of Iraq to the Iraqis.
"I can say that Iraqi forces will be ready, fully ready to receive this command and to command its own forces, and I can tell you that by next June our forces will be ready," Mr. Maliki told ABC News after meeting President Bush in Jordan.
He said that the president had assured him that he was not preparing to remove American forces any time soon and that he would provide additional training and support for the Iraqi military. He said any decision on American troop withdrawals was up to the Bush administration.
For his part, Mr. Bush insisted that American troops would stay in Iraq unless the government asked them to leave. "We're going to stay in Iraq to get the job done as long as the government wants us there," he said.
Stephen J. Hadley, the national security adviser, said that the United States was working diligently to improve the ability of the Maliki government to maintain some semblance of order in Iraq and to assume control of its own armed forces. He refused, however, to give any estimate of how long the task would take.
"Building a military, a successful and high-quality military, is something that, obviously, takes some time," Mr. Hadley said in a briefing for reporters aboard Air Force One while returning to Washington from Jordan. "We've been at it for a while. There is going to be more work to do. But you can get units to the point that they can take increasing responsibility for security. That's what we've been doing, that's what we'll continue to do."
He said the United States and Iraq were speeding up the schedule under which Iraqi forces would come under Iraqi, and not American, command.
Mr. Hadley added that the Iraqis were aware both of the security problems that they faced and of the diminishing American public support for the military mission there.
"There is a real sense of urgency, but there is not a sense of panic," Mr. Hadley said. "And that is a good thing for a government that's under — has a lot of challenges before it."
The meeting of Mr. Bush and Mr. Maliki, a two-hour session in Amman, Jordan, took place against a backdrop of rising sectarian violence in Iraq and increasing tensions between the leaders.
Earlier this week, news reports brought to a light a classified memorandum by Mr. Hadley in which he raised doubts about Mr. Maliki's leadership. And on Wednesday evening, Mr. Maliki took the unusual step of backing out of a planned three-way meeting with the president that would have included the Jordanian leader, King Abdullah II.
But in their news conference, the two men appeared to be on the same page. During his appearance with Mr. Maliki, Mr. Bush offered to speed up the transfer of command of Iraqi forces to the Iraqi government. Mr. Maliki is under pressure at home to demonstrate more independence from the United States, but Americans, as well as Sunni Arab politicians in Iraq, have been concerned that the Iraqi troops would be used by the Shiite government against the Sunni populace.
The president also rejected the idea of partitioning Iraq to create buffers between the country's main sectarian groups, an idea that Mr. Maliki has publicly opposed though some other Shiite leaders have backed it.
During his statement, Mr. Maliki issued a pointed message to its neighbors, Syria and Iran, whom the United States has accused of supporting militant groups in Iraq, not to interfere with Iraqi affairs. "Iraq is for Iraqis," Mr. Maliki said.
The much-publicized meeting — a breakfast attended by aides including Secretary of State Condoleezza Rice and Gen. George W. Casey Jr., the top American commander in Iraq, followed by a 45-minute one-on-one session — took place as both leaders face intense pressure to bring the bloody sectarian violence in Iraq under control.
At the news conference afterward, Mr. Bush stood at Mr. Maliki's side and showered him with praise, saying, "He's the right guy for Iraq."
In Washington on Thursday, Senator Carl Levin, the Michigan Democrat is to become chairman of the Armed Services Committee in January, welcomed the reported recommendations of the Iraq Study Group, saying they were similar to what he and other Democrats had been proposing for months.
"It sends a message to the Iraqis that our presence there is not open-ended and that we are going to pull back, redeploy in a reasonable amount of time," Senator Levin said in an interview. "They share our premise that the Iraqis have got to feel a sense of urgency if they are going to reach a political settlement."
He said that the panel's recommendations, if they are adopted even in part by the White House, signaled an "important shift" in the debate on Iraq policy.
Senator John Cornyn, a Republican member of the Armed Services Committee from Texas, said he believed that it would be necessary to send tens of thousands more troops to Iraq in the short term to stabilize Baghdad and control the sectarian militias that were killing one another and Americans.
He said he was gratified to hear Mr. Maliki's claim that his forces would be adequate to the task by the middle of next year, but said he did not think the Iraqi prime minister was being realistic.
"I would love to believe it," Mr. Cornyn said in a telephone interview from Texas. "Perhaps it's useful for him to set goals for his own security forces. But it's pretty clear to me that, at least from a logistical standpoint, Iraqi troops will need to receive support from the United States for quite a long time."
John M. Broder reported from Washington, and Sheryl Gay Stolberg from Amman, Jordan. Michael R. Gordon contributed reporting from Washington.