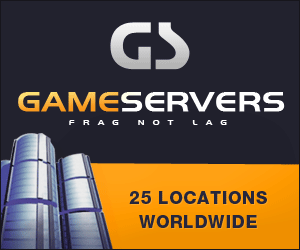 Los Angeles Times
March 11, 2008
President's meeting with Prime Minister Donald Tusk of Poland on interceptor plan follows a similar conference with the Czech premier.

By James Gerstenzang and Peter Spiegel, Los Angeles Times Staff Writers
WASHINGTON — President Bush promised Poland's visiting prime minister on Monday that the United States would help modernize the country's military, as Poland moved closer to joining a U.S.-sponsored missile defense system.
Bush's Oval Office meeting with Prime Minister Donald Tusk followed a similar conference last month with the Czech prime minister, who said Prague was close to an agreement with Washington on the missile defense arrangement.
The U.S. says it is seeking to install a missile-detection radar system in the Czech Republic and interceptor missiles in Poland to defend against any missiles launched in the Middle East.
With Tusk at his side, Bush said that "before my watch is over," the United States and Poland would "come up with a modernization plan" for Polish forces, which are seeking to acquire a Patriot antimissile system. Bush's aides insisted that Poland's eased objections to the U.S. deployment of missile interceptors on Polish territory was not a quid pro quo for military aid. However, the president linked the two, pledging the modernization assistance and then saying, "Along those lines," he and Tusk discussed the risk posed by "a missile with dangerous materials in its warhead."
The proposed missile defense network has become perhaps the most sensitive issue in U.S.-Russian relations. President Vladimir V. Putin has denounced it as a threat to his nation's defense. Bush has insisted that it would be used to protect part of Europe and the United States from any missiles launched by Iran or terrorist groups.
Bush said a missile equipped with nuclear, chemical or biological warheads is "the most significant" security threat of the 21st century, and he assured Tusk that "this system is not aimed at Russia."
He said he would continue to give Putin similar assurances.
Tusk, speaking through an interpreter, called plans for the missile defense system and the modernization of Polish forces "very good." He expressed support for the proposal to protect Poland from "any undue security risks," but cautioned that work remained on the diplomatic front, saying, "A strategy on paper is a little different from the details."
White House Press Secretary Dana Perino said that the Pentagon would evaluate Poland's air defense needs and that Secretary of State Condoleezza Rice and Defense Secretary Robert M. Gates would then review those needs with Polish officials.
The system the administration wants to build would use the radar to spot missile launches and send interceptors to ram the missiles above the Earth's atmosphere. Iran has developed medium-range missiles capable of striking Israel and parts of Europe.
The Bush administration predicts that Iran will be able to develop long-range ballistic missiles by 2015. The missile defense system could be completed by 2012 or 2013, officials have said.
Even before formal negotiations over basing interceptor missiles on Polish soil began last year, Polish officials demanded that the United States provide Patriot antimissile batteries to the Polish armed forces. They argued that a new U.S. missile defense site would make Poland a target of Russian rockets.
The Bush administration has been reluctant to make the air defense upgrades a condition of the deal. Geoff Morrell, the Pentagon press secretary, emphasized that talks to modernize the Polish military were separate from the missile defense negotiations.
"They came to us some months ago and expressed a desire to also modernize their air defenses, if they were going to take on this additional, what they believe to be, risk by hosting the interceptors," Morrell said at the Pentagon.
Morrell, suggesting that sticking points remain, emphasized that no formal agreement had been reached on either point. He acknowledged that the administration had hoped to have a deal with both Poland and the Czech Republic by now.
"Unfortunately, we are not yet at the point where I have something tangible to announce to you," Morrell said. "I think we are obviously closer with the Czech Republic than we are with Poland, but we continue to work hard on both fronts and remain confident that we will reach an agreement."
The U.S. missile defense sites remain unpopular in both European countries, and the new government in Warsaw has shown more skepticism toward the system than its predecessor. The system has also suffered setbacks on Capitol Hill, where congressional appropriators stripped funding for the European sites from this year's defense spending bill.