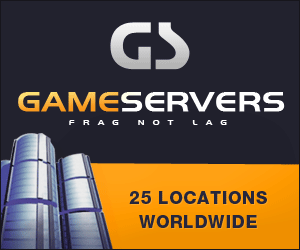 Yahoo.com
May 31, 2008
SINGAPORE (AFP) - President George W. Bush will leave a "strong and positive legacy" in Asian security and his successor will maintain engagement in the region, US Defence Secretary Robert Gates said Saturday.
Gates told a high-level security forum here that any speculation that the United States was "losing interest" in the region was "preposterous".
"Actually I think this will be an area where there will be a strong and positive legacy in the future," he told the forum, six months before the US presidential elections.
"Any speculation in the region about the United States losing interest in Asia strikes me as either preposterous, or disingenuous, or both," said Gates, who will visit Thailand and South Korea after Singapore.
Doubts have emerged among some allies over US leadership in the region, which comes as power China continues its military build-up.
Describing the United States as a "resident power" in Asia with military bases and cooperation pacts with a web of partners, Gates said any future US leader will maintain Washington's commitment to the region's security.
"I want to convey to you with confidence that any future US administration's Asia security policy is going to be grounded in the fact that the United States remains a nation with strong and enduring interests in this region -- interests that will endure no matter which political party occupies the White House next," he said.
Gates told the forum -- of defence and military officials and security experts known as the Shangri-La Dialogue -- that there was a "significant improvement" in the US-Japanese and US-Indian relationship under Bush.
He also cited the example of progress in communication with China.
The two sides recently established a "Defence Telephone Link" between the Pentagon and the Chinese defence minister, he said, adding the US also started with Beijing a series of dialogues on strategic issues.
Regardless of controversies over the Bush administration's security policies globally, Gates said that "actually here in Asia the overall legacy is a pretty straightforward and very positive one."
"For those who worry that Iraq and Afghanistan have distracted the United States from Asia and developments here, I would counter that we have never been more engaged with more Asian countries," Gates said.
"I can assure you that the United States -- because of our interests and because of our values -- will not only remain engaged, but will become even more so in the decades ahead," he added.
The United States has permanent bases in Japan and South Korea and is beefing up its military presence in the Pacific island of Guam, where Gates stopped en route to Singapore.
Guam, a US territory since 1898, is currently home to about 6,000 military personnel, but will soon become an even more important US base, with the relocation of about 8,000 Marines from Japan's Okinawa island by 2014.
"Our Asian friends, whether or not they are formally allied to us, welcome our growing presence on Guam," Gates said.
"As the island's new facilities take shape in coming years, they will be increasingly multilateral in orientation, with training opportunities and possible pre-positioning of assets," Gates said.
Japanese Defence Secretary Shigeru Ishiba, speaking at the same forum, underscored the importance of the Japan-US Security Alliance to the stability of the East Asian region.
He said it was "one of the most solid alliances in the world" and contributes to the "regional public good."