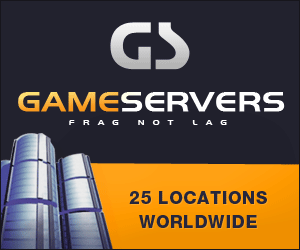 BEN FELLER
Associated Press
WASHINGTON -
President Bush said Tuesday that even in a losing streak, it is possible to win by sticking with your goal and showing character no matter what the doubters say about you.
He was talking, of course, about baseball.
Bush, a lifelong fan of the sport, honored the World Series champion St. Louis Cardinals by commending them for winning the hard way.
To be sure, the Cardinals were not a powerhouse on their way to the White House.
The team limped into the playoffs with the worst record of any World Series champion in a non-strike season. The Cardinals played with castoffs in key positions and a sense of being slighted by people other than their fans.
"When you overcome the odds this team overcame, you've got to play as a team," Bush said. "And they did."
In beating the Detroit Tigers last fall, the team was led by a little guy: David Eckstein, a sparkplug of a shortstop who stands 5-foot-7.
"They said he can't hit. They said he can't throw," Bush said of Eckstein, who stood smiling behind the president with his teammates.
"Listen, David. I've made a career out of people underestimating me," Bush said, drawing laughs from a packed East Room audience.
Bush lauded the team's entire operation - its management, coaches, players and fans. He had plenty of nice words for his old business partner, Cardinals Chairman Bill DeWitt Jr., who worked with Bush when the president was managing partner of the Texas Rangers.
"The Cardinals now have won 10 World Series. That's 10 more than the Texas Rangers," Bush said.
The biggest applause, though, came when Bush introduced an injured Marine, Lance Cpl. Chad Watson. Bush met him at Walter Reed Army Medical Center recently and noticed the soldier was wearing a Cardinals hat. So he invited him to the ceremony.
"You never know where you're going to find a St. Louis Cardinal fan," Bush said.
A few notable players, chiefly slugger Albert Pujols, did not attend because of schedule conflicts. Pitcher Jeff Suppan led the team into the room even though he is with another team now, the Milwaukee Brewers, after signing a $42 million contract in the off-season.
For this event, the business attire typically required in the Bush White House gave way to some Cardinal red. A few fans wore baseball caps. Others wore Cardinal jerseys. A little girl came with a bright red bow, while a young boy sported a sharp red tie.
More than a few players, despite being used to a spotlight, seemed a bit overwhelmed around the president.
Said Eckstein after the event: "It's just an honor to have him even mention you, to have him even know your name."