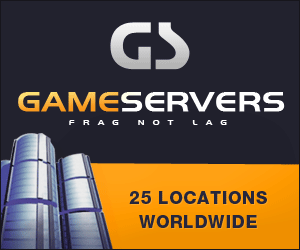 Media: The Associated Press
Byline: By JENNIFER LOVEN
Date: 22 October 2006
Body:
WASHINGTON_President George W. Bush reviewed Iraq strategy with top war
commanders and national security advisers, but indicated little inclination
for major changes to an increasingly divisive policy.
"Our goal in Iraq is clear and unchanging: Our goal is victory," Bush said
in his weekly radio address Saturday. "What is changing are the tactics we
use to achieve that goal."
Under bipartisan, pre-election pressure for a significant re-examination of
the president's war plan, the White House is walking a fine line.
It made sure to publicize the president's high-level meeting on the
deteriorating conditions in Iraq _ October already is the deadliest month
this year for U.S. troops. At the same time, officials characterized the
session as routine and part of a continuing discussion that seeks merely
tactical adjustments to _ not a radical overhaul of _ war policy.
"I wouldn't read into this somehow that there is a full-scale push for a
major re-evaluation," Secretary of State Condoleezza Rice said about the
White House meeting Saturday. Rice, traveling from Asia to Moscow, stressed
to reporters that Bush talks often with his generals in Iraq, and did so
recently at Camp David.
On Friday, Defense Secretary Donald H. Rumsfeld said U.S. officials _ Gen.
George Casey, head of the U.S.-led Multinational Forces in Iraq, and U.S.
ambassador to Iraq Zalmay Khalilzad among them _ are working with the Iraqi
government to develop projections as to when they think they can pass off
various pieces of responsibility for security and governing.
The New York Times, in an article posted on its Web page Saturday, said a
plan being formulated by Casey and Khalilzad would likely for the first time
outline to Iraq milestones for disarming sectarian militias and meeting
other political and economic goals. But it said the blueprint, to be
presented to Iraqi Prime Minister Nouri al-Maliki by the end of this year,
would not threaten Iraq with a withdrawal of U.S. troops.
In a candid assessment of the situation in Iraq, Alberto Fernandez, director
of public diplomacy in the Bureau of Near Eastern Affairs at the State
Department, said in an interview aired Saturday on al-Jazeera television
that the United States had shown "arrogance" and "stupidity" in Iraq but was
now willing to talk to any group, outside of al-Qaida, to further
reconciliation in the country.
State Department spokesman Sean McCormack, in Moscow with Rice, said that
Fernandez disputes the description of his comments, which were in Arabic.
"What he says is, that is not an accurate reflection of what he said,"
McCormack said. Asked whether the Bush administration believes that history
will show a record of arrogance or stupidity in Iraq, McCormack replied
"No."
A senior Bush administration official questioned whether the remarks had
been translated correctly. "Those comments obviously don't reflect our
position," said the official, who asked not to be identified because a
transcript had not been available for review.
The 90-minute White House session Saturday brought together Gen. John
Abizaid, the top U.S. commander in the Middle East; Gen. Peter Pace,
chairman of the Joint Chiefs of Staff; Bush's national security adviser,
Stephen Hadley; and Rumsfeld and other officials. Participating by
videoconference were Vice President Dick Cheney, Casey and Khalilzad.
The meeting followed up on Bush's half-hour talk on Friday with Abizaid.
The White House did not allow reporters to cover either and provided few
details after each, but did release an official photo of Saturday's meeting.
Recent developments in Iraq and at home have put Bush in a delicate
political position ahead of the Nov. 7 elections. With Republican control of
Congress at stake, voters are expected to be influenced greatly by the
nearly four-year-old war.
Democrats could pick up a congressional majority with 15 more seats in the
House of Represenatives and six more in the Senate. All 435 House seats are
on the ballot and 33 of the 100 Senate seats are.
The discussion of new approaches comes as public pessimism about the war
rises. Almost two-thirds in a Newsweek poll released Saturday said the U.S.
is losing ground in its efforts to establish security and democracy in Iraq.
An AP-Ipsos poll this month found that just over one-third of Americans
surveyed say they approve of Bush's handling of Iraq overall.
Last week, the U.S. military spokesman in Iraq acknowledged a stepped-up
operation to secure Baghdad was failing after two months and that it needed
to be refocused.
Though Bush and his aides publicly voice the utmost confidence in al-Maliki,
frustration is growing with his lack of progress in reining in militias. On
Friday, gunmen loyal to an anti-American Shiite cleric briefly seized a
major southern city, an embarrassment for the local Iraqi security forces.
An independent commission led by former secretary of State James A. Baker
III and former Democratic Congressman Lee Hamilton is not expected to make
its recommendations for a new strategy until December or January. But Bush
and his aides have rejected the most drastic ideas that some have floated,
such as partitioning Iraq into semiautonomous Shiite, Sunni and Kurd regions
or setting a timetable for a phased withdrawal of troops.