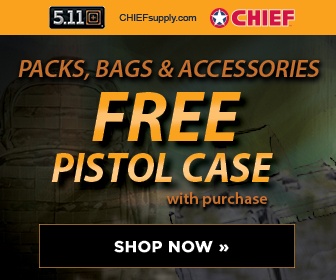 Philadelphia Inquirer
March 2, 2008
The president tied reductions to generals' recommendations and Iraqi elections in Oct.

By Deb Riechmann, Associated Press
CRAWFORD, Texas - President Bush declined yesterday to repeat promises made by others in his administration that more U.S. troops will return home from Iraq than scheduled before he leaves office.
Decisions about troop cuts beyond those now planned through July would be based on generals' recommendations for what levels are necessary to ensure success in Iraq, the president said.
"There is going to be enormous speculation," he said in a joint appearance at his ranch with Denmark's prime minister, Anders Fogh Rasmussen.
But, Bush said, "My sole criteria is that whatever we do, it ought to be in the context of success."
He did suggest strongly that Iraq's provincial elections in October would require that further troop withdrawals would have to wait until after the voting.
"I think our generals ought to be concerned about making sure there's enough of a presence so that the provincial elections can be carried out in such a way that democracy advances," he said. "I'll wait and hear what they have to say. But, yes, that ought to be a factor in their recommendation to me."
A senior administration official had told reporters during a briefing Friday at the White House, "I fully expect there to be more reductions this year - and so does the president."
Troop withdrawals are scheduled to bring the U.S. force presence in Iraq down to 15 brigades by July, for a troop total of about 140,000.
The top U.S. commander in Iraq, Gen. David Petraeus, makes his next required report to Bush in early April. He is expected to recommend the president wait about four to six weeks after the end of this round of cuts before deciding upon further reductions. That would put off any new decision on lowering troop levels until August or September at the earliest, and Bush's remarks seemed to suggest it would come later.
Petraeus considers this course necessary to give a clearer indication of the impact of the current cuts on the insurgency, the Iraqi government's readiness, and security gains.
A chief topic of the talks between Bush and Fogh Rasmussen was NATO's increasingly tough fight in Afghanistan against militants.
The United States, so far unsuccessfully, has pressed for some NATO members to send more troops to Afghanistan and drop military restrictions that Washington says hampers the effort. Bush and Fogh Rasmussen sought to make the case again in their joint appearance before reporters.
"We expect people to . . . carry a heavy burden," Bush said.
Added the prime minister: "We need more troops in Afghanistan." Fogh Rasmussen said he felt confident other countries will step up.
All 26 NATO nations have troops serving with the mission. The fighting in Afghanistan is at its most intense since the Taliban government was driven from power by U.S. forces in 2001.
But those in the southern front lines - mainly Canada, Britain, the United States, and the Netherlands - are irked that others countries such as Germany, Italy, France and Spain restrict their forces to the relatively peaceful north and west. Canada has threatened to pull out its combat troops from the south if other NATO members do not come through.
The United States has 29,000 troops in Afghanistan, including 16,000 in the 44,000-strong NATO-led coalition, and an additional 13,000 training the Afghan forces and hunting al-Qaeda and the Taliban. The United States is sending an additional 3,200 Marines in April. Denmark has about 600 troops in the south.