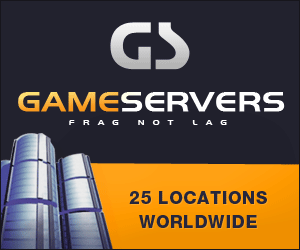 New York Times
May 29, 2007
Pg. 16
By Sheryl Gay Stolberg
ARLINGTON, Va., May 28 — President Bush used his traditional Memorial Day address at Arlington National Cemetery on Monday to speak directly, in deeply personal terms, to the families of soldiers killed in Iraq and Afghanistan, assuring them that Americans "will never forget the terrible loss you have suffered."
Mr. Bush spoke for just eight minutes in the cemetery's marble-columned amphitheater after laying a floral wreath at the Tomb of the Unknowns. The wreath-laying and the speech honoring the war dead are rites of the American presidency that have taken on especially somber overtones during Mr. Bush's wartime tenure.
In years past, Mr. Bush used the Arlington ceremony to defend his policies in the campaign against terror. Last year, in the run-up to the midterm elections, he centered his talk on his now-familiar refrain that America must fight its enemies overseas "so we do not have to face them here at home."
This year's speech, though, seemed aimed at comforting grieving families. The president often meets families of the fallen in private; Monday's address amounted to a kind of public conversation with them.
"Nothing said today will ease your pain," Mr. Bush said. "But each of you need to know that your country thanks you, and we embrace you, and we will never forget the terrible loss you have suffered. I hope you find comfort in knowing that your loved ones rest in a place even more peaceful than the fields that surround us here."
The speech stood in stark contrast to one delivered on Saturday by Vice President Dick Cheney at another military venue: the United States Military Academy at West Point. Speaking to 978 academy graduates, Mr. Cheney delivered a sharp and at times bellicose defense of the administration's policies.
"We're fighting a war on terror because the enemy attacked us first, and hit us hard," he said, adding, "Nobody can guarantee that we won't be hit again."
Mr. Bush focused almost exclusively on those who "laid their lives down for our freedom." He singled out two of the Iraq war dead by name: Specialist Ross A. McGinness of the Army, a 19-year-old who saved the lives of four comrades last December when he threw himself on a grenade that had been tossed into their Humvee; and Sgt. Marcus A. Golczynski of the Marines, a 30-year-old who was killed after he volunteered for a second tour of duty in Iraq. The sergeant's 8-year-old son, Christian, was in the audience.
"Those who serve are not fatalists or cynics," Mr. Bush said. "They know that one day this war will end, as all wars do. Our duty is to ensure that its outcome justifies the sacrifices made by those who fought and died in it. From their deaths must come a world where the cruel dreams of tyrants and terrorists are frustrated and foiled."