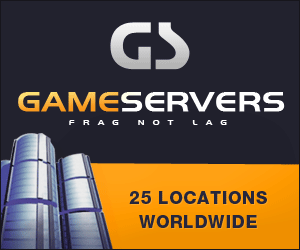 USA Today
November 24, 2006
Pg. 10
Then he'll travel to meet with al-Maliki about the war in Iraq

By Bill Nichols, USA TODAY
WASHINGTON — President Bush will focus on finding a way to success in the wars in Iraq and Afghanistan next week when he travels to a NATO summit in Latvia and meets with Iraqi Prime Minister Nouri al-Maliki in Amman, Jordan.
Bush will make his first visit to Estonia on Monday before traveling to Riga, Latvia, on Tuesday. He will travel Wednesday from Riga to Amman and meet with al-Maliki on Wednesday and Thursday.
The NATO-led fight against al-Qaeda and Taliban forces in Afghanistan likely will dominate discussions among the 26 members of the trans-Atlantic alliance in Riga, said Judy Ansley, senior director for European Affairs on the National Security Council.
There are approximately 30,000 NATO troops in Afghanistan, where forces from Canada, Britain, the Netherlands and the United States have faced fierce resistance in recent months quelling a Taliban insurgency.
"This is the first real, large, out-of-area operation NATO has ever taken on," Ansley said. "And it's an important operation. We have all 26 allies committed to it, and we just need to see it through."
Gen. James Jones, NATO supreme commander, said Wednesday that he hopes leaders at the summit will commit 2,500 more troops.
The stakes are high, both for the overall war against terrorism and the impact on NATO's future role as an effective fighting force, said retired Air Force general John Ralston, a former NATO supreme commander.
"A military failure in Afghanistan would be disastrous … for the alliance," said Ralston, who is now an analyst for the Center for Strategic and International Studies, a Washington think tank.
In Amman, Bush wants to hear al-Maliki's thoughts as the president tries to "make up his mind" about how the best way is to proceed in Iraq, national security adviser Stephen Hadley said.
Vice President Cheney will visit Saudi Arabian King Abdullah on Saturday to "discuss issues of mutual interest related to developments in the Middle East region," the White House said.
Reviews of Iraq policy are underway by the White House, State Department and Pentagon, as well as a bipartisan commission headed by former secretary of State James Baker and former Indiana congressman Lee Hamilton.
Dissatisfaction with the war was a key factor in the election that gave Democrats control of Congress.
Hadley said Bush and al-Maliki will talk about how to move forward "in a more effective and expeditious way."
Other key issues for Bush on the trip:
*Bush will urge his fellow NATO leaders to lift restrictions on the use of their forces in Afghanistan.
Canada has been particularly critical that its troops have seen an undue share of dangerous action in southern Afghanistan. Thirty-four Canadian soldiers have been killed in Afghanistan this year.
"A number of NATO countries have essentially said that their troops … cannot be deployed at the suggestion of the commander in the country but are controlled, in essence, by the defense ministries back in the capitals of Europe," said Nicholas Burns, U.S. undersecretary of State for political affairs.
Burns did not name countries that have placed such restrictions, and such arrangements are kept from public view. However, a Congressional Research Service report released in August said Germany restricts its troops from ground combat in Afghanistan.
*Bush and British Prime Minister Tony Blair are expected to push for five countries outside NATO's normal orbit — Australia, Finland, Japan, South Korea and Sweden — to increase their participation in training and meetings with the alliance.
Although NATO was created in 1949 to offer the Atlantic community a common defense against the Soviet Union, "our agenda with Europe is now a global agenda," Burns said.
Australia already is the biggest non-NATO contributor to the alliance-led force in Afghanistan.
*NATO does not plan to expand its membership at the Riga summit, said Daniel Fried, assistant secretary of State for European and Eurasian affairs. Albania, Azerbaijan, Croatia, Georgia, Macedonia and Ukraine are among the countries seeking membership.