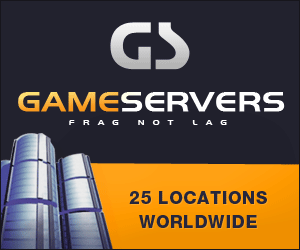 Miami Herald
November 19, 2006
President Bush and first lady Laura Bush toured the POW/MIA center in Hanoi, accompanied by the relatives of American soldiers who remain unaccounted for.

By Ron Hutcheson, McClatchy News Service
HANOI - After the last American president came to Vietnam, David Evert got a chance to dig for his father's body in a muddy rice paddy.
Six years later, the skeletal remains of Capt. Lawrence Evert are in an Arizona grave, but the search for missing Americans continues in Vietnam.
At a briefing in Hanoi on Saturday at the U.S. military's Joint POW/MIA Accounting Command, President Bush examined two rusted rifles and other recovered materials that have been unearthed by teams of U.S. and Vietnamese forensic experts.
He offered no public comments.
Missing bodies
More than 800 bodies have been recovered in Vietnam and neighboring countries since the war, but about 1,800 Americans remain unaccounted for.
''I wish every family could have that possibility of finding the remains of their relatives,'' Evert said in a telephone interview from his home in Woodland, Calif., near Sacramento. ``We spent 34 years without knowing what happened to himIt just removed that heavy load.''
Evert was 6 years old when his father left for Vietnam from the family home in Phoenix, Ariz., in July 1967. His brother Daniel was 7. Four months later, the Air Force pilot was shot down about 50 miles north of Hanoi during a bombing mission.
''I'm hit hard,'' Evert radioed. It was the last anyone heard from him.
Rescue attempt
Back home in Arizona, the young Evert boys dreamed of the day when they could come to Vietnam to rescue their father. In time, their fantasy gave way to the sad realization that they would never see him alive again.
That's pretty much the way things stood until November 2000, when Bill Clinton became the first U.S. president to visit Vietnam since the war.
White House officials invited the Evert brothers to join the president during his excursion to a body-recovery site -- a symbol of cooperation between the two countries.
''We thought he was alive, so we thought we'd come get him and take him home and rescue him. We kind of feel like that's what we're doing right now,'' David Evert told reporters at the time. ``We need to heal. Everybody needs to heal.''
Identifying Evert was easy because recovery teams located his military dog tags and his wallet.
The recovery of missing Americans became a powerful bargaining chip for Vietnam, which has used its willingness to cooperate as leverage for better relations with the United States.
While cooperation has improved dramatically in recent years, activists in the POW/MIA community believe that Vietnam continues to withhold information that could help lead to missing military personnel.