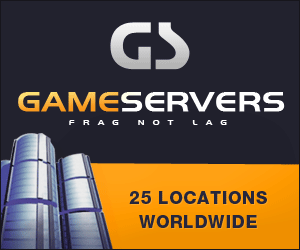 New York Times
May 11, 2007
Pg. 18
By David S. Cloud
WASHINGTON, May 10 — President Bush is expected to nominate Gen. Peter Pace of the Marines for a second term as chairman of the Joint Chiefs of Staff, opting for continuity during a critical phase in the Iraq conflict, two Defense Department officials said on Thursday.
Though General Pace has not had as prominent a public profile as some of his predecessors, he has remained in a high-level leadership position during the length of the Iraq and Afghanistan conflicts and forged close relations with Defense Secretary Robert M. Gates, just as he did with the previous secretary, Donald H. Rumsfeld. The officials spoke on the condition of anonymity so as not to pre-empt the president's announcement.
His most prominent recent role has been as an intermediary between commanders in Iraq and the White House in the debate over whether to increase force levels in Iraq. Though the top ground commander during that period, Gen. George W. Casey Jr., was dubious about the idea of adding forces, General Pace has said that he and the other chiefs argued for sending the five additional combat brigades that were favored by the White House.
In his close to two years as chairman, General Pace has rarely shown any sign of disagreement with civilian leaders. In public, at least, he always backed Mr. Rumsfeld's preference for holding down troop levels in Iraq until that policy was rethought by the White House late last year.
General Pace's best known public disagreement with Mr. Rumsfeld occurred at a news conference over the issue of whether American troops had an obligation to step in to stop abuse of detainees.
When Mr. Rumsfeld said that soldiers had an obligation to report the mistreatment, General Pace interjected, saying, "If they are physically present when inhumane treatment is taking place, sir, they have an obligation to try to stop it."
He is the first marine to serve as chairman and was the first to serve as vice chairman.
In March, he caused debate when he said that he believed homosexual conduct to be immoral, a remark that he later was forced to acknowledge he should not have made. Rather than expressing his personal views, he said, he should have focused on his support for a current Pentagon policy that prohibits openly gay people from serving in the armed forces.
A nomination to a second term would require that General Pace be confirmed by the Senate. If he serves a full second term, he would become the longest-serving member of the Joint Chiefs since the group was created after World War II. Before beginning his two-year term as chairman, General Pace served two two-year terms as vice chairman, taking office just after the Sept. 11, 2001, terrorist attacks in the United States.
By law, service as either chairman or vice chairman is limited to a total of six years. But the limitation can be waived by the president and, in any case, does not apply during wartime. General Pace turns 62 in November. Congress last year raised the age limit for service on the Joint Chiefs to 64 from 62.