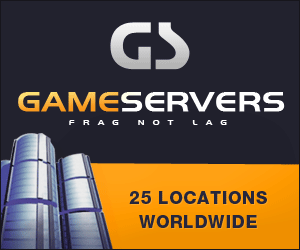 New York Times
November 29, 2006
By Sheryl Gay Stolberg
RIGA, Latvia, Nov. 28 — On the eve of a high-profile trip to Jordan to meet Prime Minister Nuri Kamal al-Maliki of Iraq, President Bush on Tuesday dismissed suggestions that Iraq had descended into civil war, blamed Al Qaeda for the latest wave of sectarian violence and vowed not to withdraw troops "until the mission is complete."
The president's remarks, during a swing through the Baltics that took him from Tallinn, Estonia, on Tuesday morning to Riga for a NATO summit meeting, were his first on Iraq since a series of bombs killed more than 200 people in a Shiite district of Baghdad on Thursday. It was the deadliest attack since the American invasion in 2003, and it was followed by bloody Shiite reprisals.
At a morning news conference with President Toomas Hendrik Ilves of Estonia, Mr. Bush, making the first visit to Estonia by a sitting United States president, characterized talk of civil war in Iraq as "all kinds of speculation." Foreshadowing his message to Mr. Maliki, he said he would press the Iraqi prime minister to lay out a strategy for stopping the killings.
"My questions to him will be: 'What do we need to do to succeed? What is your strategy in dealing with the sectarian violence?' " Mr. Bush said. "I will assure him that we will continue to pursue Al Qaeda to make sure that they do not establish a safe haven in Iraq."
Mr. Bush is in Riga to talk about the other war — Afghanistan — which tops the NATO agenda. The alliance, which was formed to protect Europe, now has 32,000 troops in Afghanistan. But Mr. Bush wants NATO to commit more troops to the southern region of that country, to fend off a resurgence by the Taliban. In a speech at Latvia University, the president warned that terrorists, drug traffickers and warlords "remain active and committed to destroying democracy in Afghanistan."
Yet Iraq, not Afghanistan, is dominating the president's time, casting as heavy a shadow here as it does at home. Democrats, who are about to take control of Congress after midterm elections that were widely viewed as a referendum on the war, are pressing for a phased withdrawal of troops, but Mr. Bush held firm against that.
"We'll continue to be flexible, and we will make the changes necessary to succeed," he said in Riga. "But there's one thing I'm not going to do: I'm not going to pull the troops off the battlefield before the mission is complete."
In part, Mr. Bush is laying the foundation to push back against a high-level bipartisan commission, which has been meeting in Washington behind closed doors to review Iraq strategy. Though the panel is reportedly divided on the issue of withdrawal, it is widely expected to recommend greater United States engagement with Iraq's neighbors, Iran and Syria, two nations the White House has shunned.
Mr. Bush said Tuesday that he intended to leave such talks to Iraq, "a sovereign nation which is conducting its own foreign policy."
On Wednesday, after lunch with his fellow NATO heads of state, Mr. Bush is scheduled to leave for Amman, Jordan, for two days of meetings with Mr. Maliki. Experts say that the president must walk a fine line, reassuring Mr. Maliki while making clear that American patience may wear thin if the prime minister does not tamp down the violence so Iraqis can assume greater responsibility for securing their country.
"They're probably a little worried right now that if Maliki and others think maybe it's only a matter of time before the administration gets out, the last thing they are going to do is go after militias, because the militias are what they need for protection," said Dennis Ross, a former Middle East envoy for the Clinton and first Bush administrations.
But while Mr. Bush suggested he would lean on Mr. Maliki, White House officials were careful to say the president would not deliver any ultimatums.
"I think Maliki would be the first person to say he has not produced the kind of results he would like to have produced," Stephen J. Hadley, the president's national security adviser, told reporters, adding: "There is a lot of discussion about pushing Maliki. Maliki is doing a lot of pushing himself."
The president and Mr. Maliki appear to be at odds on the cause of the recent bombings. Mr. Maliki has called them "the reflection of political backgrounds" and has said that "the crisis is political." But instead of citing Shiite and Sunni militias on Tuesday, Mr. Bush placed blame on Al Qaeda.
"There's a lot of sectarian violence taking place," Mr. Bush said, "fomented in my opinion because of the attacks by Al Qaeda causing people to seek reprisal."
As the cycle of violence continues, officials outside the United States are warning that Iraq is verging on civil war. King Abdullah II of Jordan told ABC News on Tuesday that "something dramatic" must be done, and Kofi Annan, the United Nations secretary general, told reporters on Monday that the region would face civil war "unless something is done drastically and urgently to arrest the deteriorating situation."
But Mr. Bush, well aware that a label of civil war would make the Iraq mission even more difficult to justify, brushed aside that question on Tuesday.
"There's all kinds of speculation about what may or may not be happening," he said in Estonia, adding, "No question, it's tough."