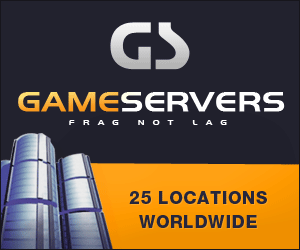 New York Times
February 28, 2008 By Sheryl Gay Stolberg
WASHINGTON — President Bush and the Czech leader said Wednesday that they were close to an agreement on a plan for the United States to install an early warning radar system in the Czech Republic, a key component of a missile defense system that has drawn stiff opposition from Russia.
"There are only three words remaining to resolve," said the Czech prime minister, Mirek Topolanek, speaking through an interpreter, after meeting with Mr. Bush in the Oval Office. He described the sticking points as "minor details" and said they had to do with environmental protection issues.
Asked how close the two were to reaching agreement, Mr. Bush said, "Close." He added, "There's a will to get this done, for the sake of mutual security."
Under the plan, which would be subject to the approval of the Czech Parliament, the United States would install a radar system in the Czech Republic.
The plan includes 10 missile interceptors in silos in Poland. Negotiations with Poland are continuing, and the issue is likely to come up in April, when Mr. Bush attends a meeting of the North Atlantic Treaty Organization in Bucharest, Romania.
The Bush administration says that the defense system will be capable of shooting down missiles aimed at the United States or its NATO allies, and that it is necessary to fend off threats from nations like Iran and North Korea.
But Russia, which regards the system as a threat to its security, has objected strenuously — so much so that President Vladimir V. Putin has threatened to point missiles at Eastern Europe.
At a meeting of heads of state of the leading industrialized nations over the summer, Mr. Putin surprised Mr. Bush with a plan of his own: to have the United States use one of the early warning radar systems that the Kremlin leases from Azerbaijan. Mr. Bush agreed to engage in what he called "serious discussions," though he has repeatedly insisted that he will not abandon his own plan.
On Wednesday, he once again defended the American plan and insisted that it was not intended to undermine Russian security.
"Russia's not a threat to peace," Mr. Bush said. "Regimes that adhere to extremist ideologies which may have the capability of launching weapons to those of us who love freedom, they're the threats to peace. The missile defense system is aimed to deal with those threats."
Experts in missile defense, however, say that those reassurances are not enough to ease Moscow's concerns and that any final agreement could be delayed while the Bush administration discusses the plan with Russian officials.
"At this point, I think they haven't gotten the reassurances they are looking to get," said Guy Ben-Ari, an expert in missile defense at the Center for Strategic and International Studies in Washington. "Assuming everything goes very quickly, and the Czechs give the green light, I think there will still not be a formal announcement made, because the Russians need some more placating."