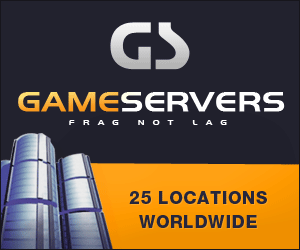 Washington Post
May 24, 2007
Pg. 24
Critics Dismiss Speech as Effort To Build Support

By Michael Abramowitz, Washington Post Staff Writer
NEW LONDON, Conn., May 23 -- President Bush ratcheted up his campaign to link the violence in Iraq to actions by al-Qaeda, stressing in a commencement address Wednesday at the U.S. Coast Guard Academy that the terrorist network is the "most destructive force" undermining U.S. efforts in Iraq.
The notion that Iraq is a central front in the fight against terrorism is an old theme for Bush, but to underscore the point Bush declassified two-year-old intelligence offering details of the already-known relationship between Osama bin Laden and Abu Musab al-Zarqawi, the now-deceased leader of al-Qaeda in Iraq.
The move revived accusations that the White House was politicizing intelligence through its selective release.
Speaking to graduating cadets along the banks of the Thames River, Bush said the intelligence -- much of it disclosed two years ago -- showed that bin Laden tasked al-Qaeda operative Zarqawi in January 2005 to form a cell to conduct attacks outside Iraq, with the United States the "No. 1 priority" as a target.
"Zarqawi welcomed this direction," Bush said. "He claimed that he had already come up with some good proposals."
Bush said the intelligence community also reported that bin Laden also asked another deputy, Hamza Rabia, to send Zarqawi a briefing on operations against the United States -- and that another deputy suggested bin Laden send Rabia to Iraq to plan attacks with Zarqawi. That deputy, Abu Faraj al-Libi, later speculated that if this effort proved successful "al-Qaeda might one day prepare the majority of its external operations from Iraq," Bush said.
Bush's speech was part of a White House effort in recent weeks to portray the violence in Iraq as primarily a function of al-Qaeda, deemphasizing the internal divisions within Iraq in the apparent hope of regaining political support for an endeavor that has become deeply unpopular with the U.S. public.
Military officials also have repeatedly attributed attacks in Iraq to al-Qaeda or aligned groups while playing down the secular fighting that was the focus of a January National Intelligence Estimate on Iraq.
This week, U.S. Central Command and the Multi-National Force-Iraq (MNF-I) media officers issued several news releases about a bombing and raids that mention alleged links to the group al-Qaeda in Iraq.
On May 21, MNF-I said Iraqi forces detained 16 members of "an alleged terrorist cell" in raids where the "targeted individuals are alleged to be members of an al Qaeda in Iraq foreign fighter cell." Another release said "Coalition forces captured three suspected al Qaeda cell leaders during raids Monday morning." The same day, Central Command said that "Al Qaeda insurgents operating in the area are believed to be responsible" for the May 13 destruction of a highway bridge into Baghdad.
On May 20, an MNF-I release mentioned six terrorists killed in a coalition operation "to disrupt the al Qaeda senior leader network."
In his speech, Bush noted that bin Laden had tried to send a top operative, Abd al-Hadi al-Iraqi, to replace Zarqawi after he was killed last year, but he was captured and is jailed at Guantanamo Bay, Cuba. "There is a reason bin Laden sent one of his most experienced paramilitary leaders to Iraq," Bush said. "He believes that if al-Qaeda can drive us out, they can establish Iraq as a new terrorist sanctuary."
Bush rarely brings up Vietnam analogies, but on Wednesday he offered a comparison: "The enemy in Vietnam had neither the intent nor the capability to strike our homeland," he said. "The enemy in Iraq does."
Outside intelligence and terrorism experts described Bush's speech as a self-serving release of old and known information.
"We now have several thousand al-Qaeda operatives in Iraq, and they are there because of that invasion," said Daniel Benjamin, a Brookings Institution scholar and a Clinton White House counterterrorism official. He called the speech a "fairly desperate effort to build some support for the mission in Iraq."
The U.S. intelligence community has long believed bin Laden and Zarqawi have wanted to export violence from Iraq, but after a Zarqawi-led bombing in Amman in 2005, there have been no more attacks. After the U.S.-led invasion of Iraq, Zarqawi resisted direction from bin Laden and his top aide, Ayman al-Zawahiri. White House counterterrorism adviser Frances Fragos Townsend said that while the Department of Homeland Security issued a classified alert in 2005 containing some of the information released this week, Bush had never publicly acknowledged the information. "This one gives you a much greater breadth of detail than we knew at the time," she said.
At the March 3, 2005, ceremony for Michael Chertoff's swearing-in as homeland security secretary, Bush spoke of bin Laden urging "Zarqawi to form a group to conduct attacks outside Iraq, including here in the United States."
Townsend and other officials said the information can now be released because Zarqawi and Rabia have been killed and Abu Faraj has been captured, and the sources and methods involved in the collection of the intelligence could no longer be compromised. Townsend said it takes time to exhaust all leads before such intelligence could be released and "frankly, if political advantage was the name of the game, we would have gotten it a lot sooner."
Townsend said that while there were apparent tensions between Zarqawi and al-Qaeda's leadership, "they were of like minds in using Iraq as a safe haven to plan attacks against America."
Staff writer Walter Pincus and staff researcher Julie Tate contributed to this report from Washington.