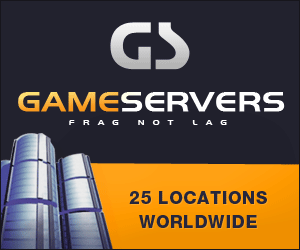 TOM CANAVAN
Associated Press
EAST RUTHERFORD, N.J. -
New York Giants receiver Plaxico Burress is daring the Philadelphia Eagles to keep him from making an impact in Sunday's NFC East showdown.
Burress insists there is no way the Eagles can shut him down.
"I don't see that happening," Burress said Thursday when asked if the Eagles could take him out of the game. "They would be crazy to think they could do it. I am just going to go out and do what I have been doing, go out and make some plays."
Burress played a major role in the Giants' 30-24 overtime win over the Eagles on Sept. 17, catching six passes for a season-high 114 yards. He completed the Giants' comeback from a 24-7 third-quarter deficit with a leaping 31-yard touchdown catch in overtime.
A little less than three months later, the second Giants-Eagles matchup is going to be even more important, with both teams (7-6) needing to win to smooth their road to the playoffs. Both control their own postseason hopes. If they win out, they will make the playoffs either as the NFC East winner or a wild card team.
Burress will face added pressure this time around. When New York played Philadelphia the first time, the Eagles were burned by Burress and Amani Toomer, who had a career-high 12 catches for 137 yards and two touchdowns.
There will be no Toomer this time around. He was lost for the season with a knee injury more than a month ago and backups Tim Carter, David Tyree and Sinorice Moss have not contributed much in his absence.
That should allow the Eagles to double-cover Burress, if they want.
"You only have to imagine that they are going to have wrinkles," said Burress, who has 54 catches for 787 yards and a career-high nine touchdowns this season. "We just have to wait and see what they are going to dish out to us."
In the first game, the Eagles lived and died by the blitz. When they used it in the first half, it confused the Giants. When they ran it in the second half, New York made the right adjustments and made big plays.
The game-winning touchdown came with Eagles on a blitz. Burress and cornerback Sheldon Brown were next to each other when Eli Manning's pass came down and the 6-foot-5 receiver used a 7-inch height advantage to grab the ball.
"Plaxico made a heck of a play on Sheldon, but Sheldon made some good plays against him, too," Eagles coach Andy Reid said. "You're not going to get any corner that is 6-foot-6, as tall as Plaxico is. You've got to put yourself in the right position and still be able to go up and make a play as that big body is leaning on you."
Besides Brown and Lito Sheppard, the Eagles can use former Giant William James - he was known as Will Peterson while in New York - against Burress. James is 6 feet tall.
"We know each other very well," Burress said. "He knows what I do and I know what he does well. You try not to let him do those things here."
Manning said it is possible for opposing defenses to take away a receiver by having two defenders assigned to him. However, he added that creates opportunities for other receivers, and opens up the running game.
When told that Burress felt no one could shut him down, Manning laughed.
"That's a receiver's mindset," Manning said. "If the receiver lines up in the same position you can do it (take him out). If you move him around and put him in different places, which we do with him, it makes it hard to completely take someone out."