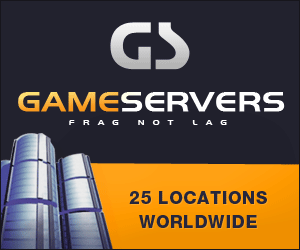 Washington Post
May 10, 2008
Pg. 1
By Amy Kazmin and Colum Lynch, Washington Post Foreign Service
BANGKOK, May 10 -- Burma's military government said Friday it had cleared a U.S. military relief flight for cyclone victims, declaring itself ready to accept aid from "all quarters." But the junta reaffirmed that it alone will handle distribution, without foreign workers, a restriction that international agencies reject.
The mixed message left deep uncertainties in the delivery of vital food and medications a week after Tropical Cyclone Nargis swept through Burma's low-lying Irrawaddy Delta, swamping villages and leaving at least 60,000 Burmese dead or missing.
As hundreds of thousands of people stranded by the tidal surge desperately await aid, the Bush administration pressured China and other allies of Burma's military government, hoping they would prevail on it to open its doors to help.
"The situation is getting critical and there is only a small window of opportunity if we are to avert the spread of diseases that could multiply the already tragic number of casualties," Noeleen Heyzer, the top U.N. official in Asia, said.
Despite the storm's damage, Burma's government went ahead Saturday with voting in many parts of the country on a controversial new national constitution. Its lone concession was a two-week postponement of the vote in Burma's hardest-hit areas: the delta and Rangoon, its largest city.
Continuing with the vote was the latest sign that diplomatic overtures were having little influence over the junta, which brutally put down a popular uprising last year. The generals who rule Burma view foreign assistance -- even in the storm's dire aftermath -- as a potential threat to their two-decade hold on power.
On Friday, authorities at the Rangoon airport impounded food and equipment delivered by two U.N. planes the previous day. In response, officials from the organization's World Food Program announced a suspension of flights. The Burmese also turned away a search-and-rescue team from the Persian Gulf state of Qatar that arrived without clearance to enter the country.
Later Friday, World Food Program headquarters overturned the initial ruling and said that two more aid planes would land in Burma on Saturday but that discussions on who will distribute the supplies would continue.
"The U.N. system does not fly in goods, hand them to the government and then fly away," said Richard Horsey of the U.N. Office for the Coordination of Humanitarian Affairs. "We have certain requirements on accountability. Beneficiaries have to be identified on the basis of need, and delivery has to be monitored."
The United Nations has pressed for a week to get about 40 visas for U.N. logistics and disaster relief coordinators and technicians to help scale up a massive operation.
But the government of Burma, which the military rulers renamed Myanmar in 1989, showed no sign of buckling on that issue. "Currently Myanmar has prioritised receiving emergency relief provisions and making strenuous effort of delivering it with its own labour to the affected areas," the state-run New Light of Myanmar newspaper said. "Myanmar is not in a position to receive rescue and information teams from foreign countries at the moment."
Despite the uncertainties, the chief U.N. relief official, John Holmes, appealed to member nations at a meeting in New York on Friday to provide more than $187 million to fund U.N. relief operations likely to last many months.
At that meeting, Burma's U.N. ambassador voiced some of the most conciliatory remarks heard from the government since the crisis began. "We are most thankful to the international community, our friends near and far, for the solidarity and generosity," Kyaw Tint Swe said, welcoming aid from "all quarters."
He also said Burma had agreed to allow a U.S. military C-130 cargo plane to land in the country as soon as Monday. It was unclear whether it would be the first of many.
But with the Burmese government prone to reversing itself, officials in Washington had discussed staging an airdrop into the country's flooded coastal regions without government permission but have now rejected that option. France announced it will dispatch toward Burma a warship loaded with 1,500 tons of humanitarian supplies.
Burma's prime minister in exile, Sein Win, added his own voice Friday to the call to China to help open up his country.
"China has more influence with Burma than India or any other country," he said in Washington. The junta's "decision to refuse the massive amounts of relief aid and expertise that is waiting offshore . . . is a death sentence for many thousands of men, women and children."
Sein said opposition figure Aung San Suu Kyi, a Nobel Peace Prize winner who lives under house arrest in Rangoon, was safe. "The roof of her house may be blown off, and trees in her compound are uprooted, but I believe she is alive."
The United Nations estimated that 1.9 million survivors were "severely affected" and that as of Wednesday, about 276,000 of them had received any relief supplies from U.N. agencies or international nongovernmental organizations.
International aid workers continued to paint a grim picture of conditions in the Irrawaddy Delta.
"It's really horrific," said one Rangoon-based foreign aid worker, whose Burmese staffers have visited the worst-hit areas. "There are villages where everyone survived, but they have been without food and water for a week and are just on a little hill, surrounded by water, waiting for help."
Soldiers have begun evacuating victims from the submerged areas, but often just to schools or monasteries to fend for themselves, with little or no food. "The army has been out there giving out food and supplies, but it's very little," another aid worker said. "For every hour that goes by, people are dying."
State television in Burma has repeatedly aired images of military men passing out emergency supplies. "This is a regime that is extremely nationalistic -- their whole ideology is about how they are a strong government that is protecting the country and holding the country together," said one Western specialist on Burma's relations with the outside world.
"Accepting aid would be an implicit admission that they cannot deal with the problems of the country," he said. "What they are seeing here is a threat to their entire raison d'etre -- their whole house of cards falling down."
Critics are also accusing the generals of callousness for proceeding with the referendum.
"We are dealing with madness at the very top," said Zarni, a visiting research fellow at Oxford University who uses one name. "It's massive policy failure."
Political analysts say that in Burma's deeply hierarchical decision-making structure, the only opinions that really matter are those of Senior Gen. Than Shwe, the reclusive strongman known for uncompromising attitudes toward his opposition and the outside world.
Many Burmese believe that nearly every crucial -- and sometimes trivial -- decision in the country is made by Than Shwe, whose most trusted adviser is said to be his astrologer. That can lead to paralysis if the general, who is reported to be seriously ailing, does not make timely decisions.
Government officials "may disagree with the top leadership, but at the end of the day everybody rallies and executes the order," Zarni said. "All army officers have witnessed how disloyalty and disobedience and independent thought has been punished, and punished severely."
In 1962, Gen. Ne Win expelled foreigners and severed most ties with the outside world in a quixotic quest to build "Burmese socialism." His successors sought to restore those ties but were shunned by the West after thousands of unarmed protesters were slaughtered in a 1988 uprising, and the results of a 1990 election, in which the opposition National League for Democracy won a landslide victory, were refused.
After last September's massive anti-government protests, the generals accused the United States of conspiring with Burmese dissidents to overthrow the government. That continuing suspicion appears to be dictating the generals' response to the current crisis.
"Most of us look at this massive human tragedy unfolding and think, 'The past is the past, but we have to deal with this,' " the Western academic said. "But the generals have not suspended the past, their prejudices, their hostility and their suspicion."
Lynch reported from the United Nations. Correspondent Nora Boustany in Washington contributed to this report.