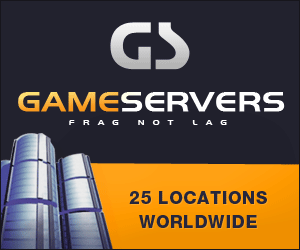 FRED GOODALL
Associated Press
TAMPA, Fla. -
When Chris Simms said he welcomed competition for Tampa Bay's starting quarterback job, he surely didn't envision the Buccaneers going to such great lengths to find challengers.
The Bucs signed free agent Jeff Garcia on Saturday, then announced they had also obtained the rights to Jake Plummer from Denver to potentially give the team an interesting tussle for the reins to coach Jon Gruden's offense.
Garcia, a three-time Pro Bowl selection who nearly signed with the Bucs as a free agent in 2004, agreed to a two-year deal he hopes will give him a chance to finally get to the Super Bowl.
A championship is missing from Plummer's resume, too, but it appears winning one may no longer be a personal goal after losing his starting job with the Broncos last season. The 32-year-old said on the Web site of The Jake Plummer Foundation that he was retiring.
"Football has been awesome to me in many ways. I leave the game with my health and happiness, and look forward to the future," he said on the Web site.
Stepping away from the game couldn't be farther from the 37-year-old Garcia's mind.
"Throw age out the window because that's not how I play. That's not how I focus. That's not how I mentally prepare. That's not who I am," Garcia said during a news conference.
"I'm somebody who is excited about this opportunity, who's excited to be around the guys and bring a good mix of leadership and drive and will and perseverance - all those things you need in order to turn the corner and get back that winning feeling, that winning tradition."
The Bucs won the Super Bowl four seasons ago, but have had losing records and missed the playoffs three of the past four years.
A tight salary-cap situation has prevented the Bucs from being players in free agency since Gruden took over in 2002. However, the team began this year's signing period with about $25 million in space.
Garcia is intrigued by the prospect of helping Gruden and holdovers from Tampa Bay's championship team such as Derrick Brooks, Ronde Barber and Mike Alstott climb back among the NFL's elite.
"It's not so long ago that those things happened," Garcia said. "And, it's something that can happen again."
Meanwhile, general manager Bruce Allen acknowledged the Bucs traded a conditional pick in the 2008 draft for Plummer, even though they were aware the quarterback was thinking about not playing again.
Plummer, who has three years left on his contract and is due $5.3 million in 2007, led Denver to the AFC championship game two seasons ago but was benched after 11 games last season for rookie Jay Cutler. His .722 winning percentage with the Broncos from 2003-06 is the fourth-best in the NFL behind Tom Brady, Peyton Manning and Ben Roethlisberger.
While Allen said he expects Plummer to play again, he would not speculate on whether it would be with Tampa Bay. The GM also said the Bucs did not acquire the quarterback's rights with the idea of trading him.
"I think right now, he's just taking time to think about it, which is fine," Allen said, adding it's not uncommon for players to ponder or even announce their retirement before changing their minds.
Garcia, who last year led Philadelphia to the playoffs filling in for the injured Donovan McNabb, agreed to terms a day after talking with the Oakland Raiders. The Bucs pursued him in free agency three years ago but were unable to match a more lucrative deal Garcia signed with the Cleveland Browns.
"I'm happy for him," McNabb, who watched Garcia win five of six starts to help the Eagles win the NFC East, said during the Syracuse-Villanova basketball game in Philadelphia. "I think it will be a good fit. I think he'll be fine."
As coach of the Oakland Raiders, Gruden also passed on opportunity to sign Garcia when the quarterback was coming out of the Canadian Football League in 1999. Garcia wound up with San Francisco and made the Pro Bowl three of five seasons there.
While playing with the 49ers, Gruden and Garcia became friends.
"It's unfortunate we weren't able to come together three years ago and maybe have created some great bond and great situations on the field," Garcia said of his decision to sign with Cleveland in 2004. "But I think he's getting a more focused, more motivated, more excited player now than he would have gotten at that point."
Simms, who missed the final 13 games of last season after having his spleen removed, signed a two-year contract extension in December. He led the Bucs to the playoffs after replacing the injured Brian Griese two years ago, but was 0-3 as a starter in 2006.
Garcia said Gruden, who was not available on Saturday, has given him no assurances about playing time.
"I do want to start. ... But I don't expect it to come without competition. I think competition is healthy," Garcia said, adding that he can also can help with the 26-year-old Simms' development.
"And if Jake Plummer were to show up here after I did, I welcome it. It's not a situation I'm fearful of."