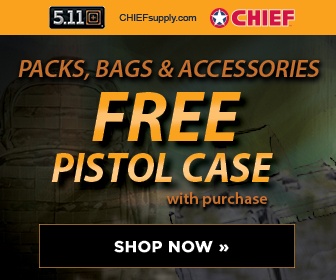 RUSTY MILLER
Associated Press
SCOTTSDALE, Ariz. -
The Ohio State Buckeyes haven't been spending hours a day playing video games, watching football on TV and devouring chips and salsa.
They're saving that for later next week.
One would get the impression the Buckeyes have been lolling around their dorm rooms to hear all the talk about the Buckeyes' 50-day "layoff" between beating rival Michigan 42-39 on Nov. 18 and Monday night BCS national title game against Florida.
"For everybody who thinks this is a layoff, I wish they could come and practice with us for the days we were supposedly off," Heisman Trophy-winning quarterback Troy Smith said between workouts this week.
Fact is, it has been a long time since the Buckeyes have played a game - the longest stretch between games in the same season in the program's 116 years.
Asked if a team can get stale from all the practicing, coach Jim Tressel was as stumped as anyone.
"I don't know," he said after practice Thursday. "We'll find out. I hope not."
Some think the Buckeyes might have lost their edge in seven-plus weeks without meeting an actual opponent.
But just last year, 43 days passed from Ohio State's last regular-season game against the Wolverines until its Fiesta Bowl showdown with Notre Dame. The Buckeyes didn't seem to have any problems shaking off the cobwebs, rolling over the Fighting Irish 34-20 in a game far closer on the scoreboard than on the field.
Florida was off 36 days a year ago before beating Iowa in the Outback Bowl - exactly the same as its time leading up to this year's final game.
The Buckeyes are fed up with all the talk that they'll be out of shape, distracted and flat against the Gators.
"We always go hundreds of days without playing and we come out the first game and we're all right - and this is an even shorter layoff than that," defensive tackle David Patterson said.
The Buckeyes made the past few weeks. First they completed fall-quarter classes and took final exams. Smith was presented the Heisman in early December, and his co-captains joined him for the banquet and a whirlwind tour of New York City.
In the meantime, the team practiced 14 days leading up to the holiday. It was a time to dwell on the basics, heal the bruises from a hard season, and take the first steps toward looking ahead to Florida.
Since arriving in Arizona on Dec. 29, they have had six workouts at Pinnacle High School.
The lengthy break has enabled the defense - gouged for 39 points and almost 400 yards by Michigan - to recover.
"We won the game, that's the main thing," cornerback Malcolm Jenkins said. "But we didn't perform like we wanted to. And I think we lost some respect that we had been trying to gain all year."
The coaching staff isn't complaining about the long wait for another kickoff.
"We may never have enough time," defensive coordinator Jim Heacock said. "It's so hectic that you don't really notice if it's 51 or 31 days."
Tressel's Ohio State teams have lost after their last three bye weeks in 2003, 2004 and 2005, but have won their last four bowl starts when they've had even more time to fill.
Smith, for one, is relieved to finally have a game in sight.
"What people don't understand is sometimes practices are more brutal than the games," he said.