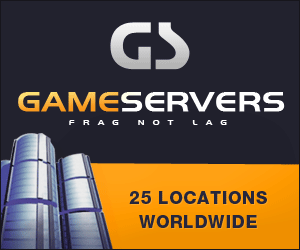 RUSTY MILLER
Associated Press
COLUMBUS, Ohio -
Maybe it's all those tiring banquets, photo ops and interviews. Maybe it's the extra pressure that comes with being a Heisman Trophy winner. Or maybe the so-called Heisman jinx doesn't even exist.
While some have played poorly and others great, the fact is five of the last six Heisman winners have played for the national championship and only one was victorious.
Ohio State's Troy Smith will be next to test the theory of the Heisman burden, when he leads the top-ranked Buckeyes against Florida in the BCS championship game on Jan. 8.
"That's a myth to me," said 2004 Heisman winner Matt Leinart of Southern California, now a quarterback with the Arizona Cardinals. "A lot of guys have said, 'Oh, it's the Heisman jinx,' but after Carson (Palmer) won it, he tore it up in the Orange Bowl, then I won it and I played well in that Orange Bowl. Reggie (Bush) won it and he played well in the Rose Bowl. I don't think there was a jinx. People just kind of assume that kind of stuff."
In fact, since 1995 most of the Heisman winners have played brilliantly in their bowl game. They've also had a lot of team and individual success - except for that recent spate of national-championship losses.
Only three of the last 11 winners (Florida State's Chris Weinke in the 2001 Orange Bowl, Nebraska's Eric Crouch in the 2002 Rose Bowl and Oklahoma's Jason White in the 2004 Sugar Bowl) had numbers considerably worse in the bowl game than what they averaged during the regular season.
"The key for whoever wins the Heisman is going to be for them to control those distractions," said Archie Griffin, an Ohio State tailback who won the award in 1974 and '75. "If they can control those distractions, they can go out and do what got them to where they are."
Smith doesn't sound the least bit concerned.
"To rattle or disrupt what's going on, you have to do more than just try to take myself out of the game," he said. "There's so many other elements to our team, to why we are successful."
While the majority of recent Heisman winners have played well, that doesn't mean its easy to deal with the responsibilities that come with the newfound popularity.
Smith must pinball through a gauntlet of distractions even before he closes out his college career against the Gators. Then he'll face a bunch of defenders who would like nothing better than to make a name for themselves by shutting down the game's most heralded player.
"Definitely. There is a lot of pressure," said Palmer, the Cincinnati Bengals quarterback who won the 2003 Heisman for USC. "It adds some pressure because all week long, they're going to be talking about the national championship game with the Heisman winner and all that. So there's definitely added things to it and extra pressure you don't need going into that kind of game."
Florida coach Urban Meyer said his Gators defense will make it a priority - of course - to single out and stop Smith, and the Heisman Trophy can be an effective motivational tool for a defense.
"That's legitimate. That will rally the defense, to be challenged by a great player," Meyer said. "Obviously, a great player like Troy Smith, to contain him would be the difference in the game."
Charles Woodson, a two-way player at Michigan when he won the 1997 trophy, said the Heisman label draws the best out of opponents.
"No doubt. I think back to when Desmond Howard won it, the way Washington emphasized stopping him," Woodson said of his fellow Michigan alum and 1991 Heisman winner. "They double-teamed him, they tried to hit him every play. Teams are definitely going to try to make a statement against the Heisman winner."
But Ohio State quarterbacks coach Joe Daniels said there is only so much attention that defenders can devote to one player.
"The focal point as far as a quarterback is concerned is so great that I don't think there's much more that they can do," Daniels said.
Of the last five Heisman winners to play for a national championship, Leinart is the only one to win it all. Reggie Bush played well a year ago but USC lost to Texas. Oklahoma's White was ineffective against LSU in the 2003 title game. Crouch had an OK day as Nebraska was routed by Miami in the 2001 national championship game. Weinke didn't throw a TD pass as Florida State lost the 2000 title to Oklahoma.
At the Heisman dinner in New York last week, South Carolina coach Steve Spurrier and fellow Florida Heisman winner Danny Wuerffel chatted with Smith. Spurrier mentioned that many Heisman winners have lost their bowl games.
The confident Smith pointed out that Leinart won the national title two years ago.
"It can be done," Spurrier told Smith.