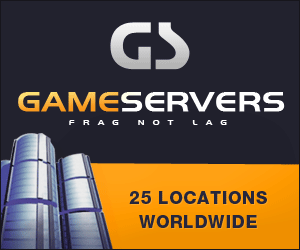 MICHAEL MAROT
Associated Press
INDIANAPOLIS -
Ohio State and Cincinnati are finally getting back together on the basketball court.
Ohio's two most prominent programs will play Saturday in the Wooden Tradition, their first meeting since 1962 when the Bearcats beat the Buckeyes in the national title game for the second straight year.
"You know there's only one guy at this table that was alive when we last played, and that's (Butler coach) Todd (Lickliter)," Ohio State's Thad Matta joked Friday. "I think this game is really more for the fans, but it will be a great challenge. What's unique is the last two times we played, it was for the national championship."
Forty-four years ago, the lineups were littered with names like Jerry Lucas, John Havlicek, Tom Thacker and Tony Yates. Now, they include Greg Oden and Mike Conley Jr. on one side and virtual unknowns such as John Williamson and Deonta Vaughn on the other.
It appears to be a mismatch. No. 4 Ohio State is 8-1, its only loss coming at North Carolina, while the unranked Bearcats are 7-2 and still trying to find an identity.
But the matchup could give Cincinnati the boost it needs.
"They're ranked really high and we're not ranked at all, so we want to make a name for ourselves," said Williamson, a Columbus native who starts at forward for the Bearcats.
The feud has gone on so long that no players on the current roster were even born when the rivalry really mattered, and, with the exception of Cincinnati assistant coach Larry Davis and Ohio State assistant Dan Peters, neither were any of the coaches.
The game also rekindles memories of another geographic rivalry between Cincinnati and Kentucky, which was put on hold from 1948-83.
So this week, Bearcats coach Mick Cronin gave his players a brief history lesson.
"There's a lot of excitement because we haven't played since the '60s or something, I guess," Williamson said. "Coach was telling us how good a game the '62 championship was."
While the Ohio State-Cincinnati game is the feature attraction on Saturday's schedule, there's plenty of intrigue for Indiana fans, too.
Oden, the two-time national high school player of the year, returns to his hometown along with Conley, his high school teammate. Vaughn also played prep ball in Indianapolis and committed to Indiana University before changing his mind.
Not enough?
Game 1 features No. 18 Butler (10-1) and Purdue, two schools that haven't met since 2001 when the Bulldogs snapped a 12-game losing streak to the Boilermakers in West Lafayette.
It's the third straight in-state opponent for the Bulldogs, who burst onto the national scene by beating Notre Dame, Indiana, Tennessee and Gonzaga in 11 days to win the NIT Season Tip-Off, and their unusual style worries Purdue coach Matt Painter.
"They really put you in a bind at times," Painter said. "We have to stay disciplined and not let them get by us."
The Bulldogs are coming off a badly needed seven-day layoff after losing for the first time last Saturday.
Before that they played eight games in 18 days, including a grueling 24-hour schedule that had them playing twice in two different cities.
But instead of resting, Butler prepared.
"We're actually thankful we played that many games because some of those games weren't guaranteed," the 51-year-old Lickliter said. "We had finals this week, and when we were together we spent most of our time focused on Purdue. We've played some really good people this year, but I don't know if any of them are better than Purdue."
Butler may get a chance to see an even better team Saturday. Many believe Ohio State could reach the Final Four this year with Oden.
First, though, they must get past an emotionally charged Cincinnati squad that played crosstown-rival Xavier on Wednesday night and now hopes to play well enough to keep the Buckeyes on the schedule.
"I think our kids could care less about the rivalry, they want to know where we're going to dinner tonight," Cronin said. "If it could become something like Kentucky-Louisville and on national TV, I think it would be great to continue it. ... If you ask Thacker and Yates, I'm sure they care."