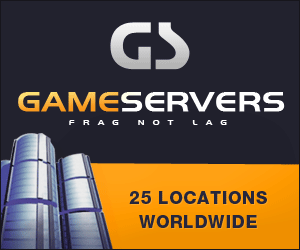 TOM WITHERS
Associated Press
CLEVELAND -
Kellen Winslow has to make another comeback. The Browns' talented tight end underwent microfracture surgery on his right knee last month, a more extensive procedure than was initially revealed and one that will require a longer recovery.
Winslow, who tied a team record for receptions last season despite missing nearly two seasons with injuries and being slowed by a bad knee, remains on crutches following the Jan. 30 operation to remove scar tissue and repair cartilage.
Microfracture surgery involves drilling holes into bone in the knee to promote blood flow and form scar tissue, which replaces any damaged cartilage. Typically, patients need four months of rehab following the procedure.
Winslow said he elected to have the delicate surgery to alleviate pain in his knee, which he first injured crashing his motorcycle almost two years ago.
"It was really up to me," Winslow said Thursday in a phone interview with the Associated Press. "I just wanted my knee to be as pain-free as possible. I know my body and I know what I can take."
Winslow said the prognosis is a four-month recovery but that he's already ahead of schedule with his rehab. He expects to be fully recovered by June.
The Browns didn't reveal the extent of Winslow's surgery until Thursday. In a statement following Winslow's most recent operation, the Browns didn't mention the microfracture procedure, indicating only that the 23-year-old had surgery to "remove scar tissue and repair some cartilage damage."
Winslow's microfracture surgery, first reported by the Akron Beacon Journal, was confirmed by the club on Thursday.
Earlier this week, general manager Phil Savage said he expected Winslow to make a full recovery and be back on the field in June or July. Savage did not mention any specifics about Winslow's microfracture surgery.
"So far I'm making good progress," Winslow said.
Winslow's career has been slowed by serious injuries.
He initially tore a ligament in his right knee when he crashed his motorcycle doing tricks in a parking lot near his home in May of 2005. Later, he came down with a staph infection in the knee that had to be cleaned out and delayed his recovery.
Winslow's rookie season was cut short after two games when the former first-round pick broke his right leg trying to recover an onside kick in Dallas.
Although he played in pain and on a weakened knee last season, Winslow still had 89 receptions, tying Hall of Famer Ozzie Newsome's club record.
The Browns, who have been ravaged by injuries in recent years, are counting on Winslow to be a major factor on offense next season and beyond.