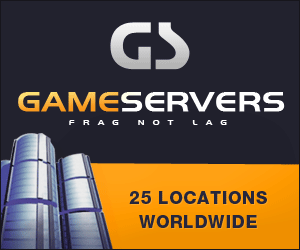 The Guardian (UK)
March 18, 2009
Pg. 8
By Allegra Stratton, Political correspondent
The UK will begin to scale back its stockpile of nuclear warheads if Russia and the US agree to new reductions, the prime minister said yesterday, as he gave warning that Iran faces harsher penalties if attempts to enrich uranium continue.
Speaking to scientists and diplomats from 37 countries at Lancaster House in London, Gordon Brown said that as one of the six nations with confirmed nuclear capability the UK had to show the lead by striking "a global bargain". The next international five-yearly proliferation review conference is due next year.
Brown said: "Step by step, we have to transform the discussion of nuclear disarmament from one of platitudes to one of hard commitments.
"Britain has cut the number of its nuclear warheads by 50% since 1997 . . . If it is possible to reduce the number of UK warheads further, Britain will be ready to do so."
Though the UK's warheads now number fewer than 160, the government has provoked anger by announcing a £20bn programme to build four new submarines and taking part in an American programme to extend the life of the Trident D5 missile.
However, yesterday even the prime minister's critics welcomed his comments, with Nigel Griffiths, who resigned as a government aide in 2007 in protest at the decision to renew Trident, saying it was a significant step.
"Gordon Brown's message that he wants to see the number of nuclear weapons reduced, that UK numbers are not fixed and that he is ready to work reduce them further, is a significant step towards a safer and eventually nuclear-weapon-free world," Griffiths said.
"This is real leadership which is bound to influence both the US and Russia, as well as sending a clear message to those regimes who are seeking to acquire nuclear weapons to turn away from putting the power of the atom to destructive ends and embrace the potential of peaceful nuclear power stations to meet the world's increasing and dangerous reliance on fossil fuels."
The Scottish National party said it welcomed the move but called on Brown to lead by example and scrap Trident. The submarines that carry Trident missiles are based on the Clyde estuary.
Brown also outlined a new international mechanism whereby countries could buy uranium enrichment bonds as long as they could prove they were intended for civilian power. This, it was claimed, would be a true test of whether Iran was only interested in enriching uranium for civilian use.
Iran insists it only wants nuclear power for peaceful purposes and has pledged to press on with the programme. It is defying UN security council resolutions ordering suspension of the enrichment of uranium, saying such processing is permitted under the Nuclear Non-Proliferation Treaty. The security council says the Iranians should stop enrichment until their peaceful intentions can be fully established.
The prime minister's proposals also include changes to the sanctions regime whereby, should a country pull out of the non-proliferation treaty, as North Korea has done, that country would face automatic sanctions. However, Brown's threat of more sanctions was not backed up by evidence that Russia or China would agree - vital for the security council to act.
Key in securing greater leverage over Iran will be President Obama's first meeting with the Russian president, Dmitry Medvedev, at the G20 summit in London next month. The prime minister urged Iran to "take advantage of the international community's willingness to negotiate, including President Obama's offer of engagement, rather than face further sanctions".
Obama has said that the United States is prepared to extend a hand of peace to Iran if it "unclenched its fist". However, the overture has met with a mixed response from Tehran.