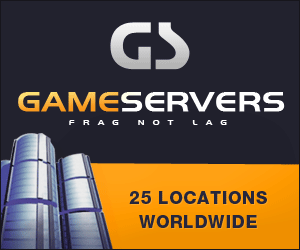 Seattle Post-Intelligencer
April 14, 2007
First it was the horrors of Iraq. Now, Rob Withrow is locked in a fight with his own Army superiors. He wants mental health treatment -- they want him to face a court-martial
By Carol Smith, P-I Reporter
Rob Withrow was a good soldier until he got back from combat duty in Iraq.
Now by his own admission, he is no longer anyone's idea of a model fighting man. He screwed up, and he's screwed up -- an assessment the Army would agree with.
But that's where their agreement ends.
Withrow wants mental health treatment. He has tried to commit suicide four times since returning from Iraq. He has been hospitalized in Madigan Army Medical Center's inpatient psychiatric unit on multiple occasions and is currently on a cocktail of antidepressants and psychoactive drugs. He is a month out of treatment for an addiction to narcotic pain pills that he began taking to "numb out" the month he returned from Iraq and he does not fit the Army's new criteria for deployment.
But now the Army wants to redeploy him to Iraq, and court- martial him over there. The charges stem from his pattern of not showing up on time, or sometimes at all.
Withrow's case raises questions about how the Army handles soldiers with psychiatric illnesses, particularly PTSD and depression and whether discipline, or the threat of it, interferes with treatment.
Since his return from Iraq in November 2004, Withrow has received multiple Article 15s -- the Army's form of non-judicial punishment -- for disciplinary issues related to "patterns of minor misconduct." He's been reduced in rank from sergeant to private.
If he is discharged for misconduct, he will lose benefits for his family, which is already facing a financial crisis related to his demotions.
"I'm not going to candy coat it," Withrow said. "I'll take responsibility for my part. I have purposefully not gone to work."
At the time, medical records show he was struggling with depression, anxiety and post-traumatic stress disorder. He repeatedly informed doctors that he was late or absent to work because he was having difficulty waking up, in part because of powerful sedatives prescribed for sleep disturbances.
Still, prosecutors have indicated their intent to court-martial him in Iraq, said Capt. Geoff Deweese, Withrow's defense attorney.
"I think it would be absurd for them to do that," Deweese said. "You don't bring someone with this kind of instability to a combat zone and risk harm to himself or others."
Culture clash?
The military's handling of mental health problems has come under intense scrutiny after an increase in the number of soldier suicides in Iraq in 2005. According to the Army's most recent Mental Health Advisory Team Findings, the suicide rate was 19.9 per 100,000 soldiers in 2005, up from the year before. That review led to new mental health screening policies and more stringent criteria for sending soldiers to war with pre-existing mental health diagnoses.
"Severe mental disorders, such as schizophrenia, bipolar disorder and severe depression, preclude deployment," Col. Elspeth Ritchie, the Army Surgeon General's Consultant on Psychiatry, said in an e-mail. "Soldiers may not deploy on a variety of types of medication, to include lithium, antipsychotic agents, and anticonvulsant agents."
But for soldiers such as Withrow, the reality after they return from deployment is that behavior stemming from mental health problems can result in disciplinary action rather than treatment.
The Army does offer several ways to provide psychological help for soldiers and is in the midst of testing a number of new programs to improve resiliency. Soldiers go through an extensive evaluation two to three months after their return to gauge adjustment back to life on the base and to spot any emerging health issues -- physical or mental -- said Fort Lewis spokesman Joe Piek. The Army also offers confidential help lines and other mental health counseling.
But the military culture, and sometimes the symptoms of depression itself -- fatigue and despair -- can still make it difficult for soldiers to find and benefit from treatment, said Dr. Jonathan Shay, Boston-based author and psychiatrist who specializes in combat stress injuries.
"What you have is a military that's not set up to care for these soldiers," said Tod Ensign, attorney and director of Citizen Soldier, a non-profit veterans advocacy group that has represented a number of soldiers with mental health histories who are being charged with misconduct. The Army, under pressure to keep its troops eligible for re-enlistment, discourages treatment that would deem them undeployable, he said.
If a soldier does seek treatment, often in tandem with discipline issues that stem from PTSD or other disorders, the Army's preference is to discharge them for misconduct or for having pre-existing mental conditions, either of which would reduce the burden on the Veterans Affairs medical care system, Ensign said.
Withrow said when he first tried to get help, he felt like he was getting the runaround. So he gave up.
When his symptoms were bad enough for him to go to the emergency room, he did receive help. But his symptoms persisted, despite treatment. At the same time, he began having trouble in his unit with a commander he perceived as unsympathetic.