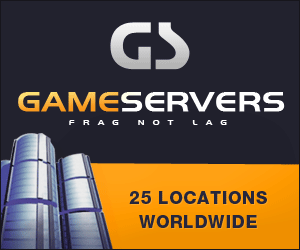 New York Times
December 26, 2006
Pg. 1
By Marc Santora
BAGHDAD, Dec. 25 — Hundreds of British and Iraqi soldiers assaulted a police station in the southern city of Basra on Monday, killing seven gunmen, rescuing 127 prisoners from what the British said was almost certain execution and ultimately reducing the facility to rubble.
The military action was one of the most significant undertaken by British troops since the 2003 invasion, British officials said, adding that it was an essential step in any plan to re-establish security in Basra.
When the combined British and Iraqi force of 1,400 troops gained control of the station, it found the prisoners being held in conditions that a British military spokesman, Maj. Charlie Burbridge, described as "appalling." More than 100 men were crowded into a single cell, 30 feet by 40 feet, he said, with two open toilets, two sinks and just a few blankets spread over the concrete floor.
A significant number showed signs of torture. Some had crushed hands and feet, Major Burbridge said, while others had cigarette and electrical burns and a significant number had gunshot wounds to their legs and knees.
The fetid dungeon was another example of abuses by the Iraqi security forces. The discovery highlighted the continuing struggle to combat the infiltration of the police and army by militias and criminal elements — even in a Shiite city like Basra, where there has been no sectarian violence.
As recently as October, the Iraqi government suspended an entire police brigade in Baghdad on suspicion of participation in death squads. The raid on Monday also raised echoes of the infamous Baghdad prison run by the Interior Ministry, known as Site 4, where more than 1,400 prisoners were subjected to systematic abuse and torture.
The focus of the attack was an arm of the local police called the serious crimes unit, which British officials said had been thoroughly infiltrated by criminals and militias who used it to terrorize local residents and violently settle scores with political or tribal rivals.
"The serious crimes unit was at the center of death squad activity," Major Burbridge said.
A little over a year ago, British troops stormed the same building seeking to rescue two British special forces soldiers who had been captured by militants. A mob of 1,000 to 2,000 people gathered in protest, and a widely circulated video showed boys throwing stones at a burning British armored fighting vehicle parked outside the station. The soldiers, who were being held in a nearby building, were eventually freed.
Although some local officials, including Basra's police chief, publicly condemned the action, local residents privately said they were grateful, and described what they said was an organization widely feared for its brutality.
"They are like savage dogs that bite when they are hungry," said one resident, who spoke anonymously for fear of retribution. "Their evaluation of guilt or innocence is how much money you can pay."
Residents said that people were afraid to challenge the officers because they were backed by powerful militia groups, including the Mahdi Army, which is led by the rebel cleric Moktada al-Sadr, though the extent of his control is unclear.
"Everyone wants to avoid the mouth of the lion," one resident said. "From this, they became stronger and stronger."
Major Burbridge said that the dismantling of the serious crimes unit had been planned for months.
As far back as 2004, he said, there was a growing realization that the police had been widely infiltrated by members of various militias and elements of organized crime. To combat their influence, the British have been trying to cull them from the forces in a campaign that began in September.
After trying to determine who was fit to serve in the police, the British began outfitting trusted officers with sophisticated identification cards meant to limit the access of impostors to police intelligence, weapons and vehicles.
In late October, gunmen — believed by the British to have been connected to the serious crimes unit — ambushed a minibus carrying 17 employees of a new police academy and killed them all. Their mutilated remains were dumped in the Shuaiba area of the city in an effort to intimidate the local population.
"It had simply gone beyond the pale and it was clear it was time for the serious crimes unit to go," Major Burbridge said in an interview.
While they had planned to take over the station on Monday, British forces had to speed up the operation by several hours. "We received information late last night," Major Burbridge said Monday, "that the crimes unit was aware this was going to take place and we received information that the prisoners' lives were in danger."
More than 800 British soldiers, supported by five Challenger tanks and roughly 40 Warrior fighting vehicles, began their assault at 2 a.m. on Monday. They were aided by 600 Iraqi soldiers.
The British force faced the heaviest fighting as it made its way through the city, coming under sporadic attacks by rocket-propelled grenades and small-arms fire. Of the seven guerrillas killed, six were gunned down as the unit made its way to the police station.
Upon reaching the station, British troops killed a guard in a watchtower who had fired on the approaching forces, but there was little other resistance.
The members of the serious crimes unit who had been occupying the building, several dozen, according to the British military, fled and were not caught. The British forces turned over the prisoners to the regular Iraqi police, who put them in a new detention facility.
The two-story building, once used by Saddam Hussein's security forces, was then demolished, in an attempt to remove all traces of the serious crimes unit, Major Burbridge said.
The battle lasted nearly three hours. There were no British casualties, but the streets around the station were littered with bombed-out cars and rubble.
The violence in Basra, Iraq's second largest city, is different from that in Baghdad to the north or Anbar Province to the west, Major Burbridge said.
The killing in Baghdad in recent months has primarily been the result of sectarian violence, as Shiites have sought to drive Sunnis from mixed neighborhoods and Sunnis have retaliated. On Monday, at least 10 civilians were killed and 15 were wounded when a car bomb exploded in the mixed neighborhood of Jadida.
In northeastern Baghdad, a suicide bomber with explosives tied to his body blew himself up on a crowded bus, killing 2 people and wounding 20 others.
An American soldier also died Monday in Baghdad in a roadside bomb attack.
In Sunni-controlled Anbar Province, where the fighting is mainly between insurgents and American troops, two American soldiers were killed in fighting on Sunday.
In southern cities like Basra, dominated by Shiites, the fighting is a combination of battles between rival militias vying for power, warring tribes and organized crime, Major Burbridge said.
"In northern Basra, the fighting is mainly between three warring tribes," he said. "The death squads are typically related to political maneuvering and tribal gain. Then there are rogue elements of militias aiming attacks on the multinational forces. You throw all those elements into a melting pot and you get a picture of the complexity of what we are facing."