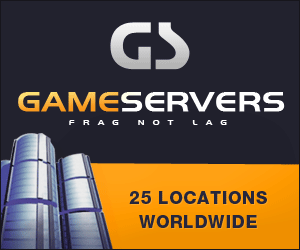 In a stinging indictment of the US military, a senior British officer has accused the US military of a cultural insensitivity that amounts to "institutional racism" in dealing with Iraqis.
The Times
of London reports that Brigadier Nigel Aylwin-Foster, former deputy commander of the coalition program to train the Iraqi military, also said American troops were ill-suited to engage in counterinsurgency and often let their sense of moral righteousness overrule their "collective military judgment." Brigadier Aylwin-Foster's remarks, which were printed in the US Army's
Military Review
magazine, drew a shift and angry response from some US officers, including one who called him a "insufferable British snob." But many other officers welcomed Aylwin-Foster's remarks and said they would start an important debate.
The Guardian
reports that Aylwin-Foster said US troops were almost always "unfailingly courteous and considerate, did not lack humanity or compassion, and that the US Army is "imbued with an unparalleled sense of patriotism, duty, passion and talent."
"Yet it seemed weighed down by bureaucracy, a stiflingly hierarchical outlook, a predisposition to offensive operations and a sense that duty required all issues to be confronted head-on." Brig. Aylwin-Foster says the American army's laudable "can-do" approach paradoxically led to another trait, namely "damaging optimism". Such an ethos, he says, "is unhelpful if it discourages junior commanders from reporting unwelcome news up the chain of command."


But Aylwin-Foster's central theme was that US commanders have failed to train their soldiers in how to conduct effective counterinsurgency operations and how important it is to win over the "hearts and minds" of the local population.

While US officers in Iraq criticized their allies for being too reluctant to use force, their strategy was "to kill or capture all terrorists and insurgents: they saw military destruction of the enemy as a strategic goal in its own right." In short, the brigadier says, "the US army has developed over time a singular focus on conventional warfare, of a particularly swift and violent kind." Such an unsophisticated approach, ingrained in American military doctrine, is counter-productive, exacerbating the task the US faced by alienating significant sections of the population, argues Brig Aylwin-Foster.


Reuters reports that Aylwin-Foster also faulted the sense of "moral righteousness" displayed by many troops and their commanders, which "encouraged the erroneous assumption that given the justness of the cause, actions that occurred in its name would be understood and accepted by the population, even if mistakes and civilian fatalities occurred in the implementation." Aylwin-Foster is not the first British officer to criticize the US military, but his article in Military Review is the bluntest assessment so far. The BBC reports that he said he wrote the article for the US military magazine in order to "be helpful to an institution I greatly respect."
The article drew a swift response from US officers, The Times of London reports that Maj. Gen. Charles Swannack Jr., commander of the US 82nd Airborne Division in Iraq during two tours of duty in 2003 and 2004, agreed with Aylwin-Foster that his troops lacked cultural sensitivity, but said the overall assessments were too harsh.

"Our Army has realized for 20 years that we do have shortcomings in this very difficult area of fighting insurgencies and we have developed training programs to develop the army in this field. I personally dispute his critique of American forces being so offensively minded."

The BBC also reports that Col. Kevin Benson, commander of the US Army's elite School of Advanced Military Studies, said his first reaction to the article was that Aylwin-Foster is an "insufferable British snob," and that reading the piece made him "a little upset." Colonel Benson says he will write a rebuttal to the Military Review piece.

"We paid a great deal of attention to the tribal interactions within Iraq and on making commanders in the field aware of the sensitivities," he said [Benson was lead planner for the 3rd US Army's early postinvasion operations.] "And I certainly don't recognize what he says about the de-professionalization of the US Army."

The Washington Post reports that Lt. Gen. David Petraeus, who runs much of the US Army's educational establishment and also oversees Military Review, said that he does not agree with many of Aylwin-Foster's points. But General Petraeus, who commanded the British officer in Iraq, said, "He is a very good officer, and therefore his viewpoint has some importance, as we do not think it is his alone."
The Post also reports that, while the article carried two disclaimers saying it was not the official view of the British military, Aylwin-Foster has received favorable reaction to the article so far. "The Brits approve, those that have read it," he said by e-mail to the paper on Tuesday.
Col. William M. Darley, the editor of Military Review, says he believes he did the right thing by publishing the article. He admits he has had some "pretty strong reactions" as to why he would even carry the critique, but said he did do because he "wants to win the war" in Iraq
http://www.csmonitor.com/2006/0112/dailyUpdate.html