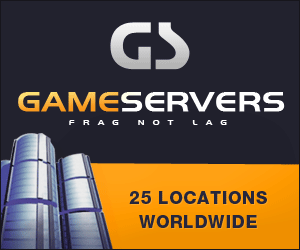 By Alastair Macdonald
BAGHDAD, Oct 23 (Reuters) - Britain's envoy in Baghdad urged the Shi'ite-led Iraqi government on Sunday to address accusations that its security forces are operating clandestine "death squads" against minority Sunnis by mounting an inquiry.
The call by ambassador William Patey came after a week in which a journalist for a British newspaper was abducted by men driving a police car and a defence lawyer in the Saddam Hussein trial was shot by men claiming to be from the Interior Ministry.
"We have made clear that the way to deal with this is to have a properly independent investigation," Patey told reporters. "We feel it would be an important confidence-building measure for the communities who feel they are being targeted."
Concern about the accusations has been evident for months among officials of the U.S.-led coalition as they try to cajole the ruling Shi'ite majority to address minority concerns -- notably as a way of stemming insurgent violence among Sunnis.
The ambassador's public call was one of the clearest indicators of unease among the government's backers, who are anxious that sectarian tension does not descend into civil war.
Interior Minister Bayan Jabor, from the powerful Shi'ite Islamist party the Supreme Council for the Islamic Revolution in Iraq (SCIRI), has repeatedly denied accusations his ministry condones kidnappings and killings of political opponents and old enemies who supported Saddam's Sunni-dominated administration.
CRITICS NOT SILENCED
Those denials have not silenced critics, especially in the Sunni minority, who complain that the new police force has been infiltrated by or cooperates with Shi'ite militias, like SCIRI's armed Badr organisation, and so takes part in sectarian killings of Sunnis and assassinations of former government officials.
Accounts of people being arrested by men in police uniform with police vehicles and then being found dead are not uncommon.
The government has conceded sectarian killings of this kind are a problem, but it remains unclear how far it is a case of criminals masquerading as police and how far genuinely employed police and other officials are involved in crime.
For victims, the government remains responsible either way.
As Saddam went on trial on Wednesday, an Irish correspondent for London's Guardian newspaper was abducted in a Baghdad area largely controlled by militias loyal to Shi'ite cleric Moqtada al-Sadr. Rory Carroll's kidnappers used a police vehicle among others and a man in police uniform pointed a gun at him.
As he was being freed the following day, armed men in suits and ties seized a lawyer acting for one of Saddam's co-accused and dragged him from his office. Neighbours said the men warned them to keep back, saying they were from the Interior Ministry.
An hour later attorney Saadoun Janabi, once a prominent figure in Saddam's Baath party, was found shot dead.
The government strongly denied any official involvement in the killing, which human rights groups said could make it harder to ensure Saddam and his seven co-accused have a fair trial.
The Iraqi Bar Association urged lawyers to stop working with the special court hearing the case until the murder had been solved and called a one-day strike of lawyers in protest.