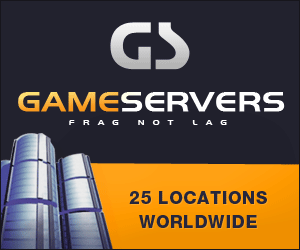 Killeen (TX) Daily Herald
September 23, 2008
Pg. 1
By Amanda Kim Stairrett, Killeen Daily Herald
The Joint Readiness Training Center at Fort Polk, La., is getting the 1st Cavalry Division's 2nd Brigade Combat Team prepared for the first 30 days of what it may encounter in Iraq.
It's in those first 30 days that units struggle, said Lt. Col. Matt Hackathorn, an observer/controller at the training center. To make sure it's ready, the brigade is bombarded with scenarios during a portion of training called "force on force."
What happens in three days of force on force may happen in 30 days in Iraq.
"Stressing those systems" shows leaders and soldiers where they need work, Hackathorn said.
The training replicates the right conditions, whether they are lethal or non-lethal, and replicates a population with which the soldiers may have to deal with, said Command Sgt. Maj. James Daniels, the 4th Squadron, 9th Cavalry Regiment's senior noncommissioned officer.
It's important that soldiers get situational awareness of things like indirect fire, small-arms fire, roadside bombs and suicide bombers, he said.
The squadron occupies Forward Operating Base Spirit with the 3rd Battalion, 82nd Field Artillery Regiment at JRTC. The brigade headquarters and support battalion reside at Forward Operating Base Sword.
Three of the squadron's troops occupy an area of operations south of the base, and that includes two mock Iraqi cities: Mawsil and Nahia.
The squadron's goal during this training scenario is to get the enemy out of the area, secure the population, enable the local government and promote economic prosperity, said Capt. Ted Lee Cha, squadron spokesman.
If that sounds familiar, it's probably because that's exactly what the United States and coalition forces are trying to do in Iraq. What better way for units to carry out those missions than to have them practice at home?
The squadron's mission, when it deploys, will be to oversee the Iraqi army and police in the hope it will eventually take the lead, Daniels said.
This will be Daniels' third deployment to Iraq during his 26 years in the Army. The first was with the 4th Infantry Division in Operation Iraqi Freedom I and the second was as the squadron's senior noncommissioned officer during its last rotation. The squadron is taking on a different mission than last time, which was securing the International Zones.
Daniels estimated that 75 to 80 percent of the squadron's soldiers are combat veterans.
Observer/controllers like Hackathorn also are combat veterans who bring their experience to the training event to coach, teach and mentor the brigade. They observe soldiers' and leaders' actions and reactions and provide input, Hackathorn said. If someone gets stuck, they can pick the observer/controllers' brains.
The training is "very hands on" in an effort to make the units better, Hackathorn added.
Rotations to training centers are vital because units come back from a deployment and have to refit themselves, Hackathorn said. New people come into the unit and new leaders take over and they all must get back into that readying-for-combat mode.
"We try to give them a well-rounded training experience," Hackathorn said.
Putting soldiers through training like this is important because it builds their confidence, Daniels said. That ultimately ensures they are safe in an environment where one never knows what to expect.