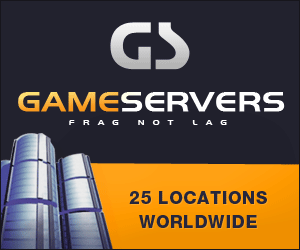 Miami Herald
February 3, 2008
The jailed driver for Osama bin Laden is suffering from post- traumatic stress disorder, a psychiatrist says.

By Carol Rosenberg
GUANTANAMO BAY NAVY BASE, Cuba -- Osama bin Laden's driver is so traumatized from long-standing solitary confinement that he may be unable to assist in his war court defense, his lawyers argued in a brief obtained by The Miami Herald on Saturday.
The brief described Salim Hamdan, 36, of Yemen, as held in ''a regime of isolation with no access to natural light or air, for 22-23 hours a day.'' For a month after Christmas, it said, he was only permitted outdoor exercise only twice.
The brief, written Friday, also included an affidavit from a California psychiatrist who works with U.S. war veterans at the Veterans Administration and describes Hamdan as suffering post- traumatic stress disorder.
U.S.-allied Afghan troops captured him not in battle but after he drove up to a checkpoint in Afghanistan in 2001. He has been at Guantánamo for more than five years, long periods in segregation.
At issue is whether he is mentally sound enough to participate in his own defense at his trial by military commission in April. A Navy judge is holding pre-trial hearings on defense challenges to his war crimes charges alleging he was an al Qaeda co-conspirator.
Hamdan, a wiry father of two with a fourth-grade education, has consistently argued that he never joined al Qaeda, never fought anyone and was working as a $200-a-month driver for an income, not ideology.
Prosecutors say he was an insider, a bin Laden bodyguard who was aware of ongoing operations and repeatedly helped the arch-terrorist elude capture.
Now, Hamdan suffers nightmares, amnesia, anxiety, irritability, insomnia and a sense of ''hopelessness and helplessness,'' wrote Dr. Emily Keram, a psychiatrist chosen to evaluate the enemy combatant by his lawyers.
Continued isolation puts him at risk of ''suicidal thoughts and behavior,'' she said in an affidavit based on 70 hours of meetings with him.
Prison camp spokesmen had no immediate comment. They have long maintained that there is no such thing as solitary confinement at this remote U.S. Navy base, which today holds 277 men on suspicion of ties to al Qaeda and the Taliban.
Most detainees are kept in single-occupancy cells, but commanders say the captives are able to shout through the walls to communicate and can see their guards through their steel door's peep hole when meals are delivered.
But Pentagon defense lawyer Andrea Prasow, a civilian, wrote in an accompanying affidavit that Hamdan's mental health is ''precarious.'' So desperate is he, she said, that he sought meetings with military interrogators ``in the hopes that they might improve his conditions of confinement.''
The Hamdan motion also provides a window into the different conditions across the various prison camps.
Also due at a commission hearing this week is Canadian captive Omar Khadr, 22, facing a charge of murder as a war crime in the July 2002 grenade killing of a 28-year-old U.S. Army medic in a firefight in Afghanistan.
Prasow wrote that Hamdan's misery is compounded by the fact that he has learned that both Khadr and a Sudanese captive who allegedly managed the al Qaeda payroll live with other detainees in POW-style collective bunkhouses called Camp 4.
Captives there play soccer, eat and pray together and watch special video screenings.