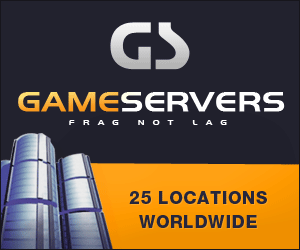 Washington Post
January 3, 2007
Pg. 15
By Colum Lynch, Washington Post Staff Writer
UNITED NATIONS, Jan. 2 -- U.N. Secretary General Ban Ki Moon said Tuesday that Iraq and other countries have the right to impose the death penalty, adding that the world should never forget Saddam Hussein's "heinous crimes."
Ban's first public reaction to Hussein's execution signaled a sharp break from his predecessor, Kofi Annan, an ardent death-penalty critic who opposed U.N. participation in the Iraqi war crimes tribunal that sentenced Hussein to die. Human rights advocates expressed concern that Ban's comments lend credibility to what they see as a flawed trial of the former Iraqi leader, and complained that he could set back efforts to abolish the death penalty.
The remarks suggest that the former South Korean foreign minister, who began a five- year term on Monday, would defer to the United Nations' 192 member states on some of the day's most controversial and unsettled issues. Nearly 70 countries, including the United States and South Korea, retain the death penalty.
"Saddam Hussein was responsible for committing heinous crimes and unspeakable atrocities against the Iraqi people," Ban said in his first news conference as secretary general. "The issue of capital punishment is for each and every member state to decide."
Ban said that while he is "firmly against impunity" for the world's despots, he would also urge states to "pay due regard" to international humanitarian law in meting out justice to a deposed leader. "The Iraqi people and government have taken steps to address their past, and I hope that the international community should also understand the stakes and try to build the rule of law nationally and internationally," he said.
Ban's remarks come just one day after the top U.N. representative in Iraq, Ashraf Qazi, said that the world body "remains opposed to capital punishment, even in the case of war crimes, crimes against humanity and genocide." But Ban and his spokeswoman, Michele Montas, repeatedly declined to say Tuesday whether the U.N. chief agrees with that view.
"The U.N. policy still remains that the organization is not for capital punishment," Montas said. Ban thinks "there are some countries that do recognize the death penalty. He would like to just leave it open to the countries." She characterized Ban's comments as "a nuance on the situation, stating that we should think first of the victims and the need for justice."
The death penalty debate unfolded as Ban began his first day as secretary general by paying homage to U.N. officials who lost their lives in the service of the world body, and by dining with employees in the U.N. cafeteria.
"My watchword will be meritocracy, with due regard for gender balance and geographical representation," he said in his first meeting with U.N. staff.
Behind the scenes, the United States, Britain, France and other U.N. governments pressed Ban to appoint their nationals to key senior posts in the organization.
Ban will announce on Wednesday the appointment of Britain's former ambassador to France, Sir John Holmes, to head the U.N. Office for the Coordination of Humanitarian Affairs, an emergency relief organization, according to two Security Council diplomats.
Alicia Barcena Ibarra, a former Mexican official who served as Annan's chief of staff, will be named undersecretary for management and administration, a position that has been traditionally held by an American national, according to senior U.N. officials and diplomats.
A U.S. candidate is being considered for other senior posts, possibly as the head of the U.N. Department of Political Affairs or as a senior official in the U.N. peacekeeping department, U.S. and French diplomats said. The French, who currently hold the top peacekeeping job, are also expected to hold a senior position in the peacekeeping department.
Ban also plans to appoint a woman from the developing world to serve as his deputy. Montas is from Haiti, and his new chief of staff, Vijay Nambiar, is a former Indian deputy national security adviser who served as special adviser to Annan.