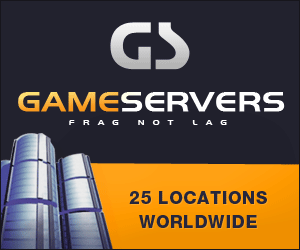 GREGG BELL
Associated Press
PEORIA, Ariz. -
One by one, more than 80 players seated on a back field of the Padres' spring training complex stood and gave their names and where they were last season.
"Jesus Lopez. Fort Wayne. Eugene."
Class-A teammates laughed and teased.
"Michael Johnson. Pittsburgh Pirates. Indianapolis."
The group welcomed Johnson into the organization.
Then a tall, broad-shouldered and tanned No. 40 stood.
"Cooper Brannan. United States Marine Corps."
No one said a word.
No one had to. They all knew the story of the player unlike any other in camp. Or in baseball this spring. Brannan, a 22-year-old Marine infantryman home from a second tour of duty in Iraq because he lost a finger to a grenade, is trying to win a minor league pitching job with San Diego.
"It's not every day a guy coming out of the Marine Corps gets to do this, you know?" a beaming Corporal Brannan said as he walked through the Padres clubhouse after a bullpen session.
"It was great!"
Earlier, the 6-foot-4, 235-pound squad leader who grew up in nearby Gilbert, Ariz., threw his fastballs, two versions of a changeup and a splitter he wants to keep quiet.
He didn't show much of the curveball the Padres say is impressive - even though the only time Brannan has used it since high school four years ago was last summer with the All-Marine Corps team against semipro squads.
Bob Cluck, the former pitching coach for Detroit, Houston and Oakland and now San Diego's minor league pitching consultant, watched closely behind Brannan.
After Sunday's bullpen session - Cluck told the broad-shouldered Brannan he liked what he saw. Brannan asked "What's your name again?"
"Bob," Cluck answered.
"Nice to meet you, Bob," Brannan said.
There was no salute - or an incoming mortar round or sniper - to be found.
"Coming to this, it's just amazing," he said. "From calling your higher-ups 'Yes, sir' and 'No, sir' to calling your coaches by first name? It's a pretty big difference."
So is Brannan's lifestyle.
"Yeah, it's definitely a huge culture shock," he said, inside a carpeted clubhouse with televisions, whirlpools. "You go from living from the Bible times to coming back living in civilization, pretty much. You really know what you've taken for granted. You appreciate the smaller things in life."
Such as?
"Being able to walk outside your house without feeling like a bomb is going to go off on your frickin' street," he said, chuckling. "Being able to watch TV. Being able to use a toilet."
Brannan had all those things when he graduated from high school in May 2003, as a three-year letterman in football and baseball. He wasn't fully sure he wanted to commit to baseball career. But he was sure he wanted to commit to his country.
So he enlisted in the Marine Corps. He graduated from basic training as a platoon honor man, completed infantry school and was deployed to Hitt, Iraq, in February 2004.
He said he knew when he signed up that he'd be in a war almost immediately.
"I went to the Marine Corps for a lot of different reasons," he said. "No. 1, 9-11. And No. 2, I thought it could help me out with self-respect and the core values: honor, courage, commitment. I was able to achieve that in the Marine Corps."
His first eight-month tour in Iraq ended and he returned to his duty station in Twenty-nine Palms, Calif. Eleven months later, in September 2005, he was back with his unit in Fallujah, Iraq, for a second tour.
In November, Brannan was conducting pre-combat inspections of his 12-man squad before a patrol. One of his youngest, least-experienced squad members didn't have a flash-bang grenade. So Brannan reached into the left-side pocket of his flak jacket to give him his. It malfunctioned and exploded while still in Brannan's left hand.
While drifting in and out of consciousness, he thought his entire hand was blown off. But he had lost only his pinky. While he was in a morphine haze, doctors amputated what remained of the finger and the medial part of his hand, well below the outside knuckle.
After being evacuated to the Naval Medical Center in San Diego for three follow-up surgeries, Brannan got married to Lindsay Marie Wagener. They now have a 3-week-old daughter, Brooke, and the family is staying two blocks from the Padres camp.
During his recovery, he began working on rekindling his love for baseball, a love he had sustained by having his parents mail gloves and baseballs to Iraq. He'd play catch with fellow Marines between shifts of three days patrolling, three days guarding and three days as the quick reaction force, ready to aid patrols under fire.
"It's a challenge," he said. "There was nothing really sugarcoated about my job."
He is currently stationed at the Marine Corps Recruit Depot in San Diego and on full recovery duty status. He cannot sign a Padres contract until after May 31, the last day of his Marines commitment.
Until then, he is fulfilling the most amazing military order he can imagine.
"Once I got the offer to come out here, they gave me orders to come play baseball. Pretty good deal, huh?" Brannan said, beaming again. "It was awesome."
He's definitely welcomed here. Padres chief executive officer Sandy Alderson served four years as an officer in the Marines, including a tour in Vietnam. The team plays some home games each season in Marine camouflage jerseys, to honor the thousands of Navy and Marine personnel stationed around San Diego.
The Padres insist this is not a feel-good publicity stunt, that Brannan is a good prospect with an above-average curveball to go with his far-above-average life experiences.
Grady Fuson, San Diego's vice president for scouting and player development, called Brannan "a young and athletic Marine with a solid build, a promising arm and a great breaking ball.
"The Padres love taking chances on athletic players and we are excited about having Cooper in the organization."
Brannan doesn't want to be a celebrity here, just a baseball player who has a good story to tell, if asked.
"I did a job," he said. "And I did what I was supposed to do, what I was asked to do. And I followed through and I did it. Mission complete."