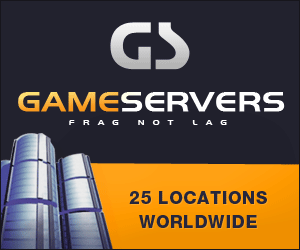 SYLVIA LEE WINGFIELD
Associated Press
BOSTON -
The Boston Globe suspended veteran sports writer Ron Borges on Monday amid accusations he plagiarized part of a football column from another reporter.
The Globe's editor, Martin Baron, said in a story posted on the newspaper's Web site that Borges had included in his football notes column last Sunday material written by Mike Sando, a reporter for The News Tribune of Tacoma, Wash.
"The Globe does not tolerate plagiarism," Baron said in a statement. "Extensive passages written by the Tacoma reporter were used verbatim in the column by Borges, and that is prohibited."
Borges, a sports writer at the paper for 24 years, was suspended without pay for two months and barred from broadcast appearances for the same period, Baron said.
The Globe said Borges, its national football writer, used without attribution material from a notes exchange used by NFL writers.
In notes exchanges, writers typically share information about their teams with their colleagues. However, the information is usually attributed to the original paper or used as background material.
Globe sports editor Joe Sullivan said Borges was not aware the material had been published in the News-Tribune on Feb. 25.
The allegations of plagiarism first arose on a Web site, coldhardfootballfacts.com.
Borges declined comment to The Associated Press on Monday night.
Dan Totten, president of the Boston Newspaper Guild, said the union was standing by Borges.
"Ron Borges is a talented veteran of The Boston Globe sports pages whose work is of the highest caliber. Ron's work is widely appreciated and respected within the sports journalism world. The Boston Newspaper Guild stands with Ron and we will defend him and see that justice prevails," Totten said.
Sando, reached by telephone by the AP, declined to comment and referred questions to Dale Phelps, the News Tribune's deputy managing editor.
"It's kind of an unfortunate circumstance from my point of view," Phelps said, "but we don't have any anger or anything. For us, it's an issue for them to deal with at their paper."
Globe sports columnist Bob Ryan was suspended for one month without pay in 2003 for his remarks on a television show that the wife of New Jersey Nets guard Jason Kidd needed someone to "smack her." Ryan apologized for the comment.
In 2000, Globe columnist Jeff Jacoby was suspended for four months for failing to cite sources in a column. Patricia Smith resigned in 1998 after admitting she fabricated characters and quotes in her columns, and Mike Barnicle resigned later that year because he was unable to verify facts in a 1995 column.