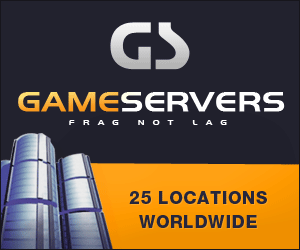 San Diego Union-Tribune
May 30, 2008
Pg. 1
Personnel freed up Border Patrol for law enforcement

By Leslie Berestein, Staff Writer
One windy afternoon last week at the border fence, a construction platform carrying a crew of National Guard personnel moved slowly along the barrier, sparks flying from blowtorches as the guardsmen straightened and retrofitted the steel posts. For most of them, it would be their last task on the border.
"I'll go wherever they want me to go," said Staff Sgt. Dan McBride, 44, the crew's supervisor, a mail carrier from Fresno who plans to go back to his full-time job for a while before his likely deployment to Iraq in February. "But this has been sweet, San Diego."
After two years spent supporting the Border Patrol, performing jobs that have included surveillance, air transportation, building and fixing border fence and repairing roads, the National Guard begins pulling out Sunday, with the last of the personnel leaving in July.
Their work was part of a Bush administration project dubbed Operation Jump Start, begun with the idea that the National Guard's assistance with nonenforcement jobs would allow the Border Patrol to use more of its agents for patrol while it went about boosting its staff to 18,000.
As many as 6,000 guardsmen, some just back home from overseas deployment, volunteered along the southern border the first year, with about 1,200 of those in California. Their numbers were halved last year as the operation wound down.
The jury is still out on just how much their presence helped deter illegal immigration and drug traffic. Border-crossing arrests, while down along most of the southern border, have been on the rise in San Diego. Between Oct. 1 and the end of April, arrests in the San Diego sector were up 10 percent. Arrests are seen as a barometer of illegal immigration; when arrests are up, it is assumed that more people are attempting to cross.
"There is no evidence that the Guard's presence on the border has added significantly to the deterrent effect of the Border Patrol, and the physical fortifications already there," said Wayne Cornelius, director of the Center for Comparative Immigration Studies at the University of California San Diego.
Border Patrol union leaders, who initially criticized the operation as political window dressing, don't think it has had a great deterrent effect, "but obviously, we can use all the help we can get," said Chris Bauder, president of Local 1613 of the National Border Patrol Council, which represents San Diego-area agents.
Nonetheless, it's undeniable that the guardsmen have worked hard and had a lasting effect on border infrastructure. According to U.S. Customs and Border Protection, Guard personnel have built 37 miles of border fence and more than 85 miles of vehicle barrier, including almost 7 miles of barrier near El Centro made of recycled railroad track.
They have built 18 miles of all-weather road for patrol vehicles and repaired more than 700 miles of road along the entire southern border. According to the California National Guard, troops working on the border in California will have rehabilitated more than 35 miles of road.
By the time they leave, they also are expected to have retrofitted more than 18,700 feet of secondary steel-mesh fence between the San Ysidro and Otay Mesa ports of entry. They are straightening and rewelding the steel posts to make the fence, once bent at an angle, stand straight at a height of 16 feet, making it less accessible to smugglers' ladders.
National Guard engineers working in the San Diego sector also have helped move more than 250,000 cubic yards of earth at Russian Hill, west of the San Ysidro port of entry, as part of a road-building and fence-extension project.
Border-wide, Guard personnel working surveillance for the Border Patrol have assisted in roughly 166,000 border-crossing arrests, 100 rescues, and the seizure of 298,000 pounds of drugs, said Customs and Border Protection spokesman Michael Friel.
"The National Guard members were able to support border security operations through administrative and logistical support, and also help to be eyes and ears so that agents can focus on law enforcement," Friel said.
The Border Patrol, which had 11,583 agents nationwide when the operation began, has increased its ranks to about 16,000 and hopes to meet its goal of 18,000 agents by year's end. Agency recruiters have been seeking new hires throughout the United States, using creative advertising that has included sponsoring a NASCAR race car. Recruiters also recently traveled overseas for the first time to scout for hires at U.S. military bases in Germany.
However, new agents won't be ready for patrol duty right away, Bauder said. A new hire needs roughly a year of work after completing academy training before making independent patrols, he said.
Various lawmakers have called for keeping the National Guard on the border longer. But, at least for now, the Guard's large-scale border stint is finished, and some guardsmen say they are sad to go. Many will go home, while others have already received deployment orders to Iraq, Afghanistan or Kosovo.
"There are a lot of people disappointed that this mission is coming to an end," said Master Sgt. Michael Drake, a spokesman for the California National Guard in San Diego. "They think they are doing something very worthwhile."
Taking a break from retrofitting last week, Spec. Jonathan Wood of Sebago, Maine, said that for now, he was going home after a stint working on the border fence.
"It feels good to help out and do stuff in the U.S.," said Wood, 26. "It's more of a sense of pride, being able to protect our country at home."