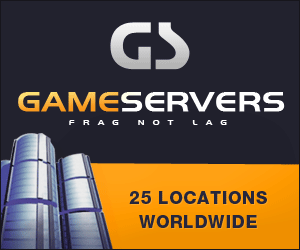 Washington Post
April 4, 2008
Pg. 1
Insurgents Are Straddling Pakistani Line

By Ann Scott Tyson, Washington Post Staff Writer
SPERA DISTRICT, Afghanistan -- As a cold darkness enveloped the tiny U.S. military camp just inside Afghanistan's border with Pakistan, word spread that Taliban fighters were on the move nearby, planning an attack.
Capt. Chris Hammonds expected it. In a mud-brick command center, the 32-year-old Army Ranger pivoted between a radio and a map, tracking reports of approaching Taliban. Several explosions soon ripped through the night as U.S. forces hit the suspected Taliban positions, including a cross-border guided-munitions strike on a compound about a mile inside Pakistan where senior associates of Siraj Haqqani -- considered one of the most dangerous Taliban commanders -- were thought to be meeting.
The U.S. military usually strikes across the border only when taking accurate fire from Pakistan, and standard practice calls for informing the Pakistani military about threats from its side. But Hammonds argued that the Pakistani military checkpoint was "under siege" from the Taliban and that Pakistani officers -- fearful of retaliation -- could tip off the insurgents.
The rare strike averted an imminent Taliban attack, Hammonds said, but across the border a starkly different account emerged. "Two women and two children got killed, so whatever was assessed was not correct," said Maj. Gen. Athar Abbas, a spokesman for the Pakistani army. No Taliban were meeting in the family compound, he said. The Pakistani government issued a protest, and demonstrations erupted. "We were never informed about the strike," Abbas said. "This has serious implications for operations."
The March 12 incident highlights how, more than six years into the U.S.-led war in Afghanistan, efforts to stabilize the country increasingly focus on the rugged frontier area straddling the border with Pakistan. Over the past 18 months, Taliban and al-Qaeda fighters have exploited peace deals by Pakistan's government to create an unprecedented haven in the region, U.S. officials said. From there, insurgents have escalated attacks in Pakistan and in eastern Afghanistan, leading the United States last year to double its troop presence along more than 600 miles of frontier.
Recent high-level talks among the three countries have called for more intelligence-sharing and coordinated operations along the border. Last Saturday, the first of six new border coordination centers -- with officers from the three nations -- opened at Torkham at the Khyber Pass, a "giant step" forward, said Maj. Gen. David Rodriguez, the top U.S. commander in eastern Afghanistan.
But despite such efforts, front-line commanders such as Hammonds still grapple with key obstacles -- including unreliable Afghan and Pakistani soldiers, ambivalent villagers, and even disputes over where the true border lies. Commanders said they need at least 50 percent more U.S. troops and more reconstruction money. At current levels, they said, it will take at least five years to quell insurgent attacks, which increased nearly 40 percent in eastern Afghanistan last year, including a 22 percent rise in attacks along the border.
"This combat outpost will get attacked within the next week or so, with rockets or small-arms fire," said Hammonds, commander of Attack Company, 1st Battalion, 503rd Infantry Regiment. "They can't stand that we are in this location."
The U.S. outpost -- which Hammonds and his forces set up a month ago in an insurgent safe house nicknamed the "Taliban Hotel" -- is part of an effort to stem the flow of fighters moving along routes from Pakistan's North and South Waziristan and other Federally Administered Tribal Areas.
Collaboration is growing between Taliban commanders in Afghanistan such as Haqqani, who has tribal roots in Paktika province, and Pakistanis such as Baitullah Mehsud, a commander in South Waziristan who is reorganizing the Taliban with help from agents in Pakistan's intelligence service, according to U.S. military officials. Mehsud, the CIA has said, is responsible for the assassination of former Pakistani prime minister Benazir Bhutto in December.
Taliban fighters and facilitators plan and resupply in Waziristan towns and then move across the border to launch attacks as far inside Afghanistan as Kabul. Overall attacks in eastern Paktika province rose about 30 percent last year, and have more than quadrupled since 2003, according to military data. Attacks by improvised explosive devices have risen tenfold since 2003, and suicide bombings, unseen before 2006, numbered seven last year.
"The threat of suicide-borne IEDs and IEDs are everywhere. It's far more significant than in the past," said Lt. Col. Michael Fenzel, commander of the 1st Battalion, 503rd Infantry Regiment of the 173rd Airborne Brigade. Roadside bombs killed 10 of the battalion's 12 soldiers lost since May. The insurgents "have an IED division, a suicide-bombing division, and everything else supports those two things," he said.
Throughout last fall and winter, Fenzel's battalion conducted operations in eastern Paktika and southern Khowst province to establish closer ties with villagers and to help block the influx of fighters with the spring thaw. His troops are building several outposts, already pushing the fighting closer to the border and away from populated areas.
A new outpost two miles from Afghanistan's border with South Waziristan has drawn a large volume of mortars, rockets and small-arms fire away from a base in a large town farther inland. On the night of Nov. 24, Capt. Rob McChrystal recalled, he and his infantry company were manning the outpost when scores of Taliban converged on them. McChrystal, of Charleston, S.C., said he waited until the insurgents came within 200 yards before he attacked with artillery and aircraft fire.
"I expect a lot more of the same this spring," he said. "They'll attempt another direct-fire attack because the [outpost] is a thorn in their side."
In the latest operation, in the Kowchun Valley just north of Paktika, Hammonds's company staked out a position above a narrow streambed that snakes through a gorge into North Waziristan, the scene of dozens of firefights between U.S. troops and the Taliban. From his base, Hammonds can see for miles into Pakistan. Haqqani "is extremely upset and can't get anything through," said Fenzel, citing U.S. intelligence.
But because of a shortage of U.S. troops, Hammonds's company can stay in the area only for several weeks. He doubts that Afghan and Pakistani soldiers will be able to control the route once he leaves.
"You're in the middle of an ANA mutiny," Hammonds said one afternoon, referring to the Afghan National Army, as Afghan soldiers from the 203rd Battalion piled into pickup trucks and quit the camp. The Afghans left after learning that the operation, originally to last nine days, would continue for weeks. The exodus underscored Hammonds's belief that Afghan army units cannot guard the border because they rotate every three to six months and they lack enough local knowledge. "The key to securing the border is to remove the ANA completely," he said.
Instead, Hammonds favors the Afghan border police, but eastern Paktika now has only 66 percent of its 857 authorized border police officers and, until December, they were led by a corrupt commander who colluded with the Taliban.
A greater frustration, he and other U.S. troops said, is that they cannot trust their Pakistani counterparts. "The Pakistan military is corrupt and lets people come through," Hammonds said. Pakistani forces reportedly told insurgents the location of his observation post, and when U.S. troops in a firefight call the Pakistani military for help, he said, "they never answer the phone."
Pakistan's Frontier Corps, which mans several border checkpoints, is viewed as nearly an enemy force. "The Frontier Corps might as well be Taliban. . . . They are active facilitators of infiltration," said a U.S. soldier who spoke on the condition of anonymity for security reasons.
Last May, after Maj. Larry J. Bauguess Jr. of the 82nd Airborne Division attended a meeting to ease frictions between Afghan and Pakistani forces in the Pakistani frontier town of Teri Mengel, he was shot dead by a Frontier Corps guard, military officials said. The U.S. military in Pakistan is funding a multimillion-dollar program to train and equip the Frontier Corps.
U.S. troops face a mixed reception as they offer aid and seek intelligence from local villagers. In the town of Potsmillah, residents spat at Hammonds's soldiers, while in Sra Kunda, they accepted shoes, prayer rugs and offers of a new porch for their mosque.
But in the Kowchun Valley, where there are few roads and no electricity or schools, villagers are loyal to their tribes, which straddle the border. Sra Kunda's 50 families survive by gathering wood and selling it in Pakistan, or tending meager plots of rain-watered wheat. Residents keep Pakistani time on their watches, use Pakistani rupees and frequent markets across the border. "We don't know whether we're from Pakistan or Afghanistan," said Nakib Balibi, 18. "So we just go on Pakistan time."