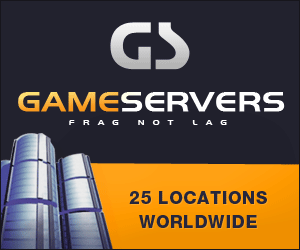 Boston Globe
June 20, 2007 By Suzanne Smalley, Globe Staff
The police detective works often in Boston's Vietnamese community, so he didn't raise an eyebrow when a tipster approached him furtively.
But the detective, a Vietnam War veteran, was riveted by the man's tale -- that he had bones and he believed they might belong to American prisoners of war from Vietnam.
On June 7, police said yesterday, the informant dropped off two containers of bones bundled in several layers of wrapping. He wanted nothing in exchange.
Police say they contacted the state medical examiner and the district attorney's office and were told to process the evidence as they would in any death investigation. The department's forensic scientists tested the wrappings, but didn't touch the bones.
A week later, authorities called the Department of Defense, which confirmed yesterday that it has asked that the bones be shipped from Boston to its central identification lab in Honolulu, which tries to match bones with missing service members from all wars. The lab, the world's largest for tracing skeletal remains, identifies about 75 servicemen each year.
"We suspect that this may be multiple cases," said Troy Kitch , spokesman for the Joint POW/MIA Accounting Command. "It's impossible to know until a scientist does their thing."
Kitch said it's unusual that the lab gets bones this way, "but it certainly does happen." He said remains have been sent by FBI offices in cities with large Vietnamese populations such as Los Angeles. More often, bones are recovered at excavation sites around the world after extended research by teams of anthropologists and historians.
"Our interest is to ensure that if they are American remains that we properly identify them and return them to their loved ones if we can," he said.
Boston police said that they have turned over the bones to the medical examiner, but that they are still actively investigating their origins.
Sergeant Detective Eric Bulman of the department's special investigations unit, who said he was present when the bones were dropped off, said he was told the informant "was trying to do the right thing, a good deed."
The informant said he received the bones from other people "through his travels," Bulman said in a telephone interview.
Boston police have notified federal agencies about the investigation, which Bulman said could potentially involve a Vietnam-based scam industry centered on the trafficking of fake soldiers' remains.
"It's very common," he said. "It runs the litany from fake POW tags [to] fake uniforms, bones, skeletal remains."
The man who turned the bones over to Boston has made similar reports to federal officials since 2002 that turned out not to be credible, a spokesman for the Defense Department's POW/MIA office said yesterday. "Thus far they have not given us substantial leads to pursue," said the spokesman, Larry Greer
Greer said, however, that the man has never before turned over bones, which will be tested just in case.
Hiep Chu, the executive director of Viet-AID, a Dorchester community development group working with Vietnamese immigrants, said he has heard of people in Vietnam collecting bones and tracking burial sites for financial reasons or because they want to help the families of American servicemen, but he has never heard of any remains making their way to America.
"That piece is brand new to me," he said.
Kitch said that until the bones arrive in Honolulu, the military has no way of knowing whether they really are those of POWs.
He said his lab's 22 anthropologists and archeologists will create a profile of the person the bones probably belong to, which will include sex, race, height, and age at death.
If the lab's staff determines the remains appear to be those of an American killed in conflict, a DNA sample will be taken and sent to another military lab for testing. Kitch said the scientists' task is made far more difficult when remains from different individuals are mixed together, as appears to be the case with bones being shipped from Boston.
The lab's work will be especially challenging, he said, because scientists will have little information about the source of the bones.
"How the bones are excavated and how they are laying in the ground and what's around them is very important to help us make a determination of who that person is," Kitch said.