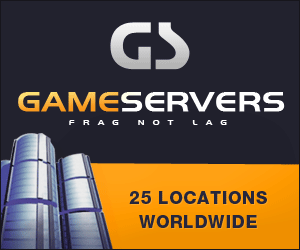 JANIE McCAULEY
Associated Press
SAN FRANCISCO -
Rich Aurilia played alongside Barry Bonds for nine seasons, so San Francisco's new first baseman knows what to expect with No. 25 as he begins his second tenure with the team.
Bonds certainly has more on his plate now than he did when Aurilia last played with the slugger in 2003. Not only is Bonds 22 homers shy of breaking Hank Aaron's home run record of 755, he is still dealing with steroids questions surrounding his chase and the possibility he could be indicted by a federal grand jury on perjury charges.
"When I was here the first time there wasn't other outside stuff going on," Aurilia said Thursday when formally reintroduced by the Giants. "The way we all dealt with it - and we had the same core of guys for a few years - was that Barry helped us win ballgames. Everybody says 'Well, is he a good teammate? Is he a bad teammate?' In the clubhouse, he's a good teammate. He doesn't really bother anybody, he doesn't really put the guys down and I always got along fine with him.
"It's a thing where you just have to accept Barry for who he is. We all know the type of player he is."
The 42-year-old Bonds still wasn't officially back with the Giants, with the process taking longer than general manager Brian Sabean initially thought. Sabean hoped to have the $16 million, one-year contract finalized by week's end, but Bonds hadn't even scheduled his mandatory physical as of Thursday afternoon.
"Same old, same old," Sabean said. "It's been slower than I expected."
Aurilia signed an $8 million, two-year deal to return to the Giants. San Francisco also introduced new center fielder Dave Roberts and catcher Bengie Molina on Thursday at the ballpark. Roberts received an $18 million, three-year contract, while Molina is getting a $16 million, three-year contract.
Could star left-hander Barry Zito be next?
Sabean wouldn't say what he believes the Giants' chances are to land the 2002 AL Cy Young award winner, saying, "We're going to find out, I guess."
Zito is expected to command a six-year deal - or maybe even seven - probably worth more than $100 million. The New York Mets are considered a front-runner to sign him.
"We're in the free agent derby," Sabean said.
The Giants intended to get younger this offseason, but largely because of the market this winter have added several familiar veteran players around Bonds - with plans to give significant playing time to youngsters Todd Linden in the outfield and Kevin Frandsen in a utility infield role.
Having Bonds batting cleanup should give Roberts plenty of scoring chances. He will be the leadoff hitter under new manager Bruce Bochy, who worked with Roberts in San Diego the past two seasons.
Bonds has hit 85 of his homers against the Padres, his most against any club.
"It's hard to hold back a smile, really," Roberts said of his new teammate. "I had an opportunity to compete against him for so many years and dread him and Richie hitting behind him. ... It changes the whole dynamic of your team offense. I think it makes everybody better. He sets the tone for this baseball team. Everybody around him is capable of driving in runs and getting on base. That's why I think this is a tough lineup to beat.
"I think I'd be lying if I said it wouldn't be great to have an opportunity to play with, in my opinion, the greatest player to play this game."
Molina will replace Mike Matheny as starting catcher. Matheny, who didn't play after May 31 following a series of foul tips he took in the mask, underwent another battery of tests last week at the Sports Concussion Program at the University of Pittsburgh Medical Center. His symptoms are still there and Sabean said his next appointment will be in three or four months.
The Giants will be paying him through 2007.
"His doctor appointment did not go well," Sabean said. "Our worst fears literally were confirmed."