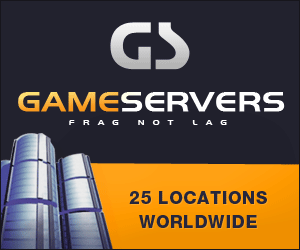 JANIE McCAULEY
Associated Press
SAN FRANCISCO -
Barry Bonds is back with his hometown team, his body feels great and he's ready to chase down Hank Aaron - no matter how long it takes.
Bonds and the San Francisco Giants finally completed a $15.8 million, one-year contract Monday night after the slugger spent hours at the ballpark being examined by team doctors.
The club announced the deal, which was finalized nearly two months after the sides agreed on financial terms Dec. 7, the last day of baseball's winter meetings.
Now, the 42-year-old Bonds can focus on next season. He has 734 home runs, 22 from breaking Aaron's career record, and he plans to play beyond this year if he fails to set the mark in 2007.
"I think I'll be around until I'm 100, or at least try to," Bonds said.
Before the deal was completed, Bonds had to pass a physical and the parties had to work out complicated language regarding his behavior and what would happen if he were to be indicted.
A federal grand jury is investigating whether Bonds perjured himself when he testified in 2003 in the Bay Area Laboratory Co-Operative steroid distribution case that he hadn't knowingly taken any performance-enhancing drugs.
"I knew things would work out. This is where I always wanted to play and always loved to play. The city of San Francisco is what I love. The people of San Francisco are who I love. There's no better place for me to be," Bonds said. "This is my history. The people in San Francisco deserve it all."
On a conference call late Monday night, Bonds was asked why it took so long for the deal to be completed.
"I was on a skiing vacation," he said, laughing. "It didn't take any time. It's normal procedure."
As part of the contract, Bonds' trainers - Harvey Shields and Greg Oliver - will no longer be allowed in the clubhouse, where they previously had their own lockers next to Bonds' space.
"I have no problems with it," Bonds said. "(Oliver) and Harvey will be with me, just outside the ballpark."
Shields and Oliver will no longer be on the Giants' payroll and they won't be permitted in restricted areas in any big league ballpark. If they were to make road trips, it would be on Bonds' dime or their own, two baseball officials said, speaking on condition of anonymity because of the sensitive nature of such details in the contract.
Bonds, who traveled to the Bay Area from his offseason home in Southern California, underwent X-rays and many other tests from multiple team doctors Monday.
The seven-time NL MVP waved and smiled as he left the stadium and then quickly drove away, with agent Jeff Borris in the passenger seat.
Bonds can earn another $4.2 million in performance bonuses based on how much he plays. If he matches last year's effort - 493 plate appearances, 130 games - he would receive the entire amount.
"I'm very excited and very happy we got it all done," Bonds said. "I'm just glad to be on the team and glad things worked out. I think we should be talking about team. We've got a good team that's got a chance to do something."
After missing all but 14 games in 2005 following three operations on his right knee, Bonds batted .270 with 26 homers and 77 RBIs and drew 115 walks last year. He passed Babe Ruth to move into second place on the career home run list May 28.
But the Giants failed to reach the playoffs for the third straight year, leaving Bonds no closer to the elusive World Series ring he has always coveted.
Bonds, who is coming off surgery on his troublesome left elbow, has been deemed healthier by the team than last year at this time. And he wound up playing regularly in 2006.
What does that mean for his chances of breaking the record?
"You can't predict what's going to happen," he said. "Pray to God my body holds up. ... I'm great."
A day after the season ended, owner Peter Magowan said Bonds would no longer be the centerpiece of the franchise if he played for the Giants in 2007 - and then the club signed ace Barry Zito to a $126 million, seven-year contract this month. But San Francisco hosts the All-Star game this summer, and Bonds is certain to bring attention to the city leading up to the event.
"Barry provides us with a proven, middle-of-the-order, run-producing bat," Giants general manager Brian Sabean said. "With his presence in our lineup and a one-year contractual commitment, we were able to avoid the temptation to trade away some of our valuable young pitching talent and were able to free up long-range funds to acquire a front-line pitcher."
Bonds filed for free agency and apparently drew interest from Oakland, St. Louis, San Diego and other teams.
He reportedly failed an amphetamines test last season. The New York Daily News said that when Bonds first learned of the result, he attributed it to a substance he took from teammate Mark Sweeney's locker.
"Everything is false. Mark Sweeney never did anything wrong. Period," Bonds said. "My relationship with Mark Sweeney is phenomenal. We are very good friends. ... We're fine."
In a previous public statement, Bonds cleared Sweeney and said, "he did not give me anything whatsoever and has nothing to do with this matter." At the time, Bonds didn't address whether he took amphetamines.
When asked Monday whether he used amphetamines, Bonds said, "I'm not going to comment on that."
Bonds, who has played 21 major league seasons, has repeatedly denied using performance-enhancing drugs.
Sabean declined to discuss details of the contract, such as why the trainers would not be allowed to be around.
"Every contract has its own twists and turns," he said.
Bonds has spent 14 years with San Francisco and helped the Giants draw 3 million fans in all seven seasons in their waterfront ballpark. He has long hoped to end his career with the team for which his late father, Bobby, and godfather, Willie Mays, once played.
"I just want to win. I want to win a championship here in San Francisco," Bonds said