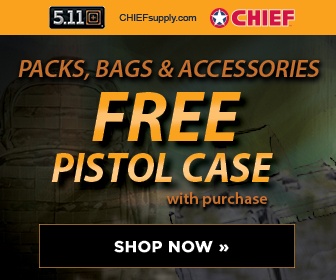 Philadelphia Inquirer
March 8, 2008 By John Affleck, Associated Press
BAGHDAD - The death toll rose yesterday to 68 from twin bombings whose blow reverberated beyond the body count: showing that insurgents can still bring bloodshed into the heart of Baghdad and rattle the fragile confidence that is returning nightlife and commerce to parts of the battered city.
The U.S. military blamed al-Qaeda in Iraq for the Thursday attack, one of the deadliest so far this year. It had all the signs of the radical Sunni group's previous assaults on Shiite civilians.
It also struck in an area of high symbolic importance - the Karada neighborhood - which has bounced back as one of Baghdad's most vibrant commercial districts and also a stronghold for the country's most powerful Shiite political party, the Supreme Islamic Iraqi Council.
Also yesterday, Iraq's president, Jalal Talabani, met with his Turkish counterpart in Ankara, Turkey. The visit comes a week after Turkish forces ended a ground incursion against Kurdish rebels based in Iraq.
The visit reflects diplomatic efforts by Iraq and Turkey to lower tension after an operation that some had feared could spill into a wider conflict between two U.S. allies.
Talabani, who was making his first trip to Turkey since his 2005 election, and Turkish President Abdullah Gul were expected to discuss military ties as well as energy cooperation and other economic issues, Gul's office said.
Thursday's attack in Baghdad came on a beautiful evening and the streets were packed with shoppers and young people mingling at the start of the Iraqi weekend.
Yet while the neighborhood has several checkpoints, and the Supreme Islamic Iraqi Council has a strong security presence, Karada has been targeted repeatedly. The Associated Press counted at least a dozen attacks that killed seven or more people in the area since last April, most before the surge of U.S. troops took full effect. Thursday's was the deadliest.
The situation creates a quandary for Iraq's Shiite-led government and U.S. forces. How do you maintain security in a commercial district without smothering business?
An Interior Ministry official, speaking on condition of anonymity because of the sensitivity of the issue, told the AP yesterday that the ministry will add more checkpoints and increase staffing at all such places.
As a long-range measure, the ministry is studying the idea of erecting blast walls around the commercial area, with checkpoints where visitors would be searched before entering the street, the official said.
Shiites have been in the crosshairs of other spectacular attacks recently. Coordinated bombings of two pet markets with mostly Shiite shoppers killed about 100 people, while Shiite worshippers were hit repeatedly on a pilgrimage to the holy city of Karbala. In the worst attack, a suicide bomber killed 56 people as they stopped at a refreshment tent.