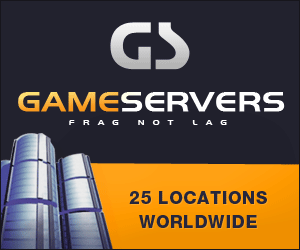 New York Times
May 20, 2007
Pg. 12
By Damien Cave
LATAFIYA, Iraq, May 19 — The thousands of American soldiers searching for their three comrades who were captured a week ago have been dogged by a deadly threat: bombs buried far from roads that strike them as they fan out to cover the area's rural terrain.
At least four of the devices — called "dismounted improvised explosive devices" or dismounted I.E.D.'s — have hit foot patrols in the lush Sunni stronghold south of Baghdad where the men were captured May 12, Iraqi and American military officials said. The only two soldiers known to be killed during the weeklong hunt died after stepping on or near bombs that commanders describe as an effort to scare them back into their Humvees.
"They're putting them in places where we're more likely to be dismounted," said Lt. Col. Robert Morschauser, commander of the Second Battalion, Second Brigade Combat Team of the 10th Mountain Division, which controls Mahmudiya and the surrounding villages.
"We've seen it before," he said. "But they're using more of it."
The bombs have added fresh sorrows and fears to the already urgent effort by 4,000 American soldiers and 2,000 Iraqi soldiers, working long days with little rest to follow leads that have taken them across wide swaths of farmland.
On Thursday, an American searching on foot was killed in the village of Rushdimullah by an underground bomb. In a separate incident, three Iraqi soldiers were wounded when a bomb struck a group of walking soldiers.
A fourth bomb that exploded Friday near a bridge in Latafiya hurt no one because it misfired, blowing the blasting cap into the dirt instead driving shrapnel upward, said soldiers who witnessed it.
On Saturday, a bomb killed an American soldier instantly as he and his comrades walked over a dirt plain near underbrush more than 100 yards from a road near Latafiya. Three other Americans and one Iraqi soldier were wounded by shrapnel. After the attack, the joint force, which had been on its way to search several homes in an area of farmland and wildflowers, returned to their base instead.
Gen. David H. Petraeus, the top commander of American forces in Iraq, pointed Saturday to progress in the search. He said that military officials thought they knew who had taken the three soldiers in the ambush, which also left four Americans and an Iraqi soldier dead. "We know who that guy is," the general told the Army Times Web site. "He's the big player down in that area. We've tangled with him before."
He said that the military believed that at least two of the missing soldiers were still alive.
American troops continued widespread raids to gain more information about the attack, detaining nine people on Saturday in Anbar Province, dozens of miles north of where the ambush took place. Several Iraqis near Latafiya were also held in an investigation that has already led to the arrest of hundreds. Many of the troops taking part in the search south of Baghdad are already stationed near here, spread out in an increasing number of checkpoints and outposts as part of the new American counterinsurgency approach. Commanders have encouraged units to patrol wider arcs and talk to local residents, despite the added risks in an area where insurgents have learned to blend with the mostly Sunni population.
Earlier this week, soldiers from one American unit left of their base to question residents about the missing soldiers. They walked along a canal with high reeds, a common hiding spot for snipers. The commanding officer said he planned to chop them down.
Bombs placed underground in an area like this could take years, even decades to find. Commanders said that preventing them from being buried would be nearly impossible given that a single brigade of about 3,200 had to cover 330 square miles.
"You can't put soldiers everywhere," Colonel Morschauser said. "You can't cover every piece of terrain. You do the best you can."
A few of the officers said that insurgents' increased use of buried bombs were actually a bitter signal that the American security push was having some success.
As small towns like Rushdimullah have come under American control, they said, roads where vehicles had been bombed daily can be driven now with few if any explosions.
Commanders and soldiers said detection has also improved, with more than half of the roadside bombs discovered before detonation. Vehicles, too, have been strengthened.
"A lot of the I.E.D.'s now in the road, with the armor we have, blow things up but don't wound or kill soldiers," said Sgt. First Class Robert Porter, 37, a platoon sergeant with a military police battalion working alongside the Second Brigade Brigade Combat Team. "That's why the dismounted I.E.D.'s have increased."