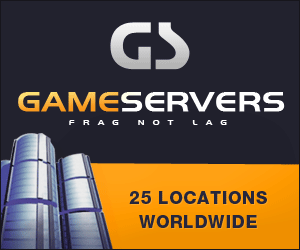 Washington Post
January 17, 2007
Pg. 1
34,452 Iraqi Civilians Died Violently in '06, U.N. Says
By Joshua Partlow, Washington Post Foreign Service
BAGHDAD, Jan. 16 -- The coordinated detonation of two bombs during the after-school rush at a Baghdad university killed at least 60 people Tuesday and wounded more than 140 in what university officials described as one of the deadliest attacks on academia since the 2003 U.S.-led invasion.
The spate of killings, which also included a bombing outside a Sunni Muslim shrine in a predominantly Shiite neighborhood of central Baghdad, made plain the difficulties facing U.S. and Iraqi troops poised for their latest effort to tamp down rampant violence in the capital. It coincided with a report from the United Nations that said 34,452 Iraqi civilians died violently last year -- an average of 94 per day -- an estimate nearly triple the death toll provided by three Iraqi government ministries.
Gianni Magazzeni, chief of the U.N. Assistance Mission for Iraq, said the killings were driven by strife between Sunni and Shiite militants. "Without significant progress in the rule of law, sectarian violence will continue indefinitely and eventually spiral out of control," he said.
News agencies reported that at least 30 other people died violently in Iraq on Tuesday, bringing the day's total to about 100.
At Mustansiriya University, sophomore Dyana Ayad had finished her Arabic elocution test, then walked through the college gardens, turned right toward a pedestrian overpass and joined the crowd of students waiting for buses. The pressure filled her ears a split second before she heard the sound of a bomb.
"I saw unbelievable things," the 20-year-old recalled Tuesday night. "There were tiny pieces of papers, burned papers everywhere. And dark smoke, white smoke. . . . I saw arms, legs, body parts flying in the air. The sky was raining burning paper and body parts."
Firefighters and police sped to the scene of the wreckage, near Palestine Street in eastern Baghdad, doused the flaming cars and buses, and ferried bloodied students to hospitals throughout the city. Students ran in panic to find their friends, witnesses said, picking through what one student called "pieces of meat."
The university's assistant president, Fadhil al-Amri, found a human head on the ground outside his office, next to a severed hand.
"No matter what I say to you, it is nothing like what happened. It is terrible," Amri said. "The terrorists are walking the streets in larger numbers than the policemen or the soldiers in the army. They can't do anything. There is no safety in this country."
About 24,000 students attend state-run Mustansiriya University's three colleges, in a middle-class Sunni Arab and Shiite Muslim neighborhood. University officials said there was no obvious sectarian motive behind the attack. Iraqi Prime Minister Nouri al-Maliki blamed the bombings on supporters of deposed president Saddam Hussein. On Monday, two of Hussein's co-defendants were hanged for crimes against humanity; Hussein was executed Dec. 30.
"The followers of the ousted regime have been dealt a blow and their dreams buried forever," Maliki said in a statement. "So Saddamists and terrorists now target the world of knowledge and committed this act today against the innocent students of Mustansiriya University."
Insurgent Threats
In early December, the insurgent group Ansar al-Sunna distributed statements at mosques in western Baghdad, and on Web sites, calling on students and professors to cancel classes in preparation for a purge of Shiite militias from campuses. A Dec. 3 statement named Mustansiriya University as one of the schools that should be closed.
Following a mass kidnapping at a government educational agency in November, Maliki issued a statement Dec. 5 calling on students and teachers to "not pay attention to those desperate attempts" and said students "who will not attend lectures will be dismissed."
According to the Iraqi Ministry of Higher Education, at least 155 education professionals have been killed since 2003 in a climate of growing Islamic extremism.
President Bush is sending an additional 21,500 troops to Iraq, and the majority will deploy to a capital city ever more entrenched in sectarian enclaves, guarded by homespun militias. Defense Ministry spokesman Mohammed al-Askari said in a televised interview that the insurgents were expending their surplus bombs in anticipation of the security crackdown.
The U.S. military said Tuesday that four U.S. soldiers were killed Monday in Nineveh province in northern Iraq. The soldiers were members of Task Force Lightning assigned to the 4th Brigade, 1st Cavalry Division. The military did not release the soldiers' names or other information about the circumstances of their deaths.
Varying Death Counts
In the last two months of 2006, 6,376 civilians were killed in Iraq, three-quarters of them in Baghdad, the U.N. report said. While the figure represents a slight decrease from the previous two-month period, the "extra-judicial executions, rampant and indiscriminate killings of civilians went virtually unchecked during the months of November and December," the report said.
Death tolls in Iraq are controversial because they vary so widely and because there is no uniform, transparent system of tabulating killings throughout the country. The 2006 civilian death toll of 34,452 provided by the United Nations -- drawn from the Health Ministry, hospital reports and the Medico-Legal Institute in Baghdad -- exceeded figures released by the Iraqi government.
Iraq's ministries of defense, health and interior said in early January that there were 12,357 violent civilian deaths last year. An Interior Ministry spokesman, Abdul Kareem al-Kinani, said Tuesday that the U.N. figures were "incorrect, unsuccessful and very exaggerated."
Mayhem at Campus
Just before the 4 p.m. bombing at Mustansiriya, sophomore Zainab Rashid, 20, stood near the campus waiting for a bus and was coping with a pounding headache, she said later. She heard an explosion and saw a mushroom of smoke rise into the air. At one point in the chaos that followed, her friend started screaming and suddenly backed up.
"When I looked down I saw a man's head between her legs on the ground," Rashid said.
As police cordoned off the neighborhood, students and faculty members began loading wounded people into cars to take them to hospitals. Several male students were leading Rashid and her friends away from the bombing site when the second explosion occurred.
"They said, 'Don't stop, keep going, keep going,' and pushed us away," she said. "We were asking, 'Are our friends okay?' They said, 'Don't ask.' "
Many of the injured were taken to Kindi Hospital, the major hospital for eastern Baghdad. A piece of notebook paper taped to a wall of the emergency room listed 69 names under the heading "the university wounded." At the entrance to the ward, a hospital employee pushed a mop through blood and mud, soap and water.
In one corridor, a woman dressed in black stood alone sobbing into her cellphone. She said her son was bleeding all over his body, and when doctors gave him more blood he bled that out, too.
Three seniors from the chemistry department, whose friend died in the bombings, stood near the entrance to the emergency room. A cellphone rang. One of the students spoke into the phone: "Is it true?" He knelt down by a desk, put his head between his arms and started to cry.
When Rashid made it home, she said, she found her mother slumped on the pavement outside. At the sight of Rashid, her mother pushed herself up and ran to her. "She held me tight, kissed me, and kept kissing and kissing me in a hysterical way," Rashid said.
Her mother pushed Rashid out to arm's length, studied her face and looked her up and down as if she doubted her presence.
"You will never leave the house again," her mother said, Rashid recalled. "You will never go to the university. That's it. We will never stay in Iraq."
Special correspondents Saad al-Izzi, Naseer Nouri and Waleed Saffar contributed to this report.