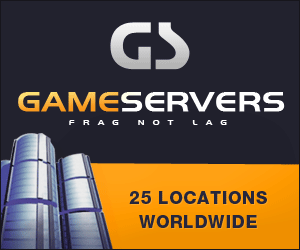 Los Angeles Times
January 8, 2008
The leader of a citizens group allied against insurgents is among at least 18 slain in eight blasts in the capital.

By Kimi Yoshino, Los Angeles Times Staff Writer
BAGHDAD — The suicide bomber walked straight to the Sunni Arab leader of a group battling Al Qaeda in Iraq, shook his target's hand and detonated the explosives wrapped around his body.
Minutes later, as survivors were being moved to safety, witnesses said a second suicide attacker drove into the north Baghdad compound and set off his explosives.
The apparently coordinated attack killed at least 14 people, including Col. Riyadh Samarrai, commander of the Adhamiya neighborhood's citizens security group, police and government officials said.
The U.S. military immediately denounced the attack on the American-backed neighborhood group, blaming Al Qaeda in Iraq for finding "new depths of depravity" to fight those who reject its ideology.
By evening, eight bombs had exploded in Baghdad neighborhoods east of the Tigris River, killing at least 18 people and injuring more than three dozen. Some officials put the death toll as high as 25 and the injury count at more than 50.
In a separate incident, 20 gunmen ambushed a security checkpoint manned by members of another neighborhood patrol in northeastern Baghdad, kidnapping eight of them, Iraqi government officials said.
Samarrai's assassination in the Sabaa Abkar area just outside of Adhamiya comes as the U.S. military has been heralding the rise of citizens groups, known as Awakening Councils, as a key reason for a reduction in violence. The attack came nine days after Al Qaeda leader Osama bin Laden threatened to punish those who aid Americans.
Since Bin Laden's threat, the attacks have been hitting the capital almost daily. A suicide bomber targeted a funeral, killing at least 34 people on New Year's Day. On Sunday, at least three Iraqi soldiers were killed in the middle of an Army Day celebration, moments after they had been jubilantly dancing in the streets, shouting, "Where is terrorism now?"
The increase in the number of bombings is raising unsettling questions: Can the Awakening movement progress even as leaders have become targets? And is violence in the capital returning after months of relative calm?
"The remnants of Al Qaeda [in Iraq] are only trying to prove their existence by choosing random targets," said Brig. Gen. Qassim Musawi, a spokesman for Baghdad's security forces. "We did warn our people that it's not over, to be careful. Our hard efforts for eight months did have positive results, but things will not be perfect just overnight."
Except for the twin suicide attacks near Adhamiya, Monday's explosions did not appear to target specific people. Insurgents hit some of the city's safer neighborhoods, striking a university, killing at least three students, and attacking a restaurant and an ice cream shop.
Student Mahmoud Abdullah, 22, said he was grabbing a snack at a kiosk in front of the University of Technology when he saw a "ball of fire" and heard the explosion.
"There is nothing that can justify such an attack on innocent students and civilians," said Abdullah, who was being treated at Kindi Hospital for minor shrapnel injuries. "I am really afraid of the current situation. I think the bad period of explosions will come back."
Iraqi military officials urged caution to residents who have started venturing out after a drop in attacks during the latter half of 2007. Security forces immediately began enforcing a vehicle ban in Adhamiya.
Members of the neighborhood's Awakening group, called the Adhamiya Revolutionaries, pledged to find a new leader and press forward.
"This crime will not stop us," said Abo Mohammed, the group's operations commander. "We will continue fighting Al Qaeda."
Al Qaeda in Iraq may see Adhamiya, still a Sunni stronghold, as one of its last chances to stop the trend of insurgents joining forces with Americans. The area's volunteers represent one of the newer councils.
Ammar Tuama, a Shiite Muslim member of parliament's defense and security committee, said the government must embrace the Awakening movement.
"Al Qaeda is weakening in Iraq, but it is not finished," Tuama said. "They still have some active role, so we need the Awakening to finish them. I think there is a relative equation. The stronger the Awakening gets, the weaker Al Qaeda will be."
Elsewhere in Iraq, an electrical short sparked a blaze in a fuel storage tank in Baiji, at the country's largest oil refinery. One worker was killed and 36 suffered minor injuries, said Salih Qaisi, a refinery employee.
Times staff writers Caesar Ahmed, Mohammed Rasheed, Saif Hameed, Saif Rasheed and Usama Redha and special correspondents in Baghdad and Tikrit contributed to this report.