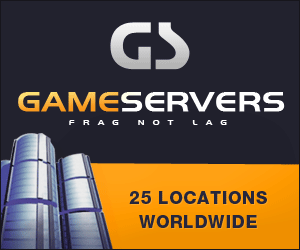 Los Angeles Times
May 16, 2007
The attack could signal the spillover of the war in Afghanistan.
By Zulfiqar Ali and Laura King, Special to The Times
PESHAWAR, PAKISTAN — A suicide bomber blew himself up Tuesday in a hotel restaurant popular with Afghans, killing at least 22 people and injuring scores in what may be a sign that the Afghan conflict is spilling over into Pakistan's cities.
The explosion in Peshawar, a provincial capital close to the lawless tribal areas that straddle the Afghan-Pakistani frontier, came a day after a U.S. soldier was killed in an ambush on the Pakistani side of the border — a rare Western combat casualty inside Pakistan. A Pakistani soldier was also killed.
Authorities said they were investigating whether the bombing Tuesday was linked to "a neighboring country."
An Interior Ministry spokesman, Javed Iqbal Cheema, said it was too early to say whether the attack was tied to the weekend death of Mullah Dadullah, the top operational commander for the Taliban movement. U.S.-led coalition forces said they killed Dadullah in Afghanistan's southern Helmand province after he left an unspecified "sanctuary," widely presumed to be in Pakistan.
The Associated Press cited security officials as saying that a relative of Dadullah had been arrested at the restaurant days earlier and that a note taped to one of the bomber's severed legs contained a warning to "spies" of the Americans.
There was no immediate claim of responsibility for the attack. It came against a backdrop of political upheaval in Pakistan over President Pervez Musharraf's dismissal of the country's chief justice.
Calm was largely restored in Karachi, Pakistan's largest city, where pro- and anti-government forces fought gun battles in the streets over the weekend that left about 40 people dead. The political opposition called a general strike Monday in protest, which disrupted commerce in Karachi and other cities.
At a Supreme Court hearing Tuesday, a lawyer for Chief Justice Iftikhar Mohammed Chaudhry said his client had been pressured to resign. Chaudhry is seen as a potential obstacle to Musharraf's plan to extend his presidency in elections this fall without giving up his rank of army general.
The confrontation, which has galvanized Pakistan's splintered political opposition, is considered the most serious challenge to Musharraf's authority since he seized power in 1999. A planned parliamentary debate on the violence in Karachi had to be postponed when opposition politicians walked out in protest.
The bombing in Peshawar deepened fears that Pakistan would be drawn further into the war between North Atlantic Treaty Organization-led forces and Islamic militants in Afghanistan.
Pakistan and Afghanistan are allied with the United States in the fight against the Taliban and other insurgent groups in Afghanistan, but each Asian nation has accused the other of failing to adequately police its side of the border.
Afghan President Hamid Karzai has said Pakistan's government gives haven to Taliban figures, which Pakistan denies.
Musharraf also has come under pressure from the Bush administration to do more to rein in militants who use the Pakistani tribal areas to stage attacks in Afghanistan.
The Peshawar bombing, which occurred at the height of the lunch-hour rush, left a scene of carnage at the restaurant just opposite a landmark mosque. Some bodies were too burned and mutilated to be identified.
Waheed Ullah, a waiter, said he was serving customers outdoors when the bomb went off.
"I rushed back into the restaurant and saw bodies there," he said.
Among those killed was the restaurant's owner, Salah Uddin, an Afghan national who reportedly had ties to Abdul Rashid Dostum, a longtime Taliban foe and former warlord now with the Afghan military.
Peshawar and its environs have been the scene of several serious bombings recently, some of them thought to be the work of Pakistani militant groups. On April 28, a blast targeting Interior Minister Aftab Khan Sherpao killed more than two dozen people in a town outside Peshawar. Sherpao escaped with minor injuries.
In Afghanistan, a presidential spokesman expressed concern over fighting this week between Afghan and Pakistani troops that killed 13 people over two days. Karim Rahimi said Afghanistan had sent a letter of protest to the United Nations.
The tensions between Afghanistan and Pakistan pose a quandary for Musharraf as he seeks to stave off increasing pressure over the Chaudhry case. Tighter policing of the tribal areas is unpopular among many Musharraf backers.
At the court hearing in Islamabad, the Pakistani capital, the presiding judge referred to the slaying Monday of a Supreme Court official, Syed Hamid Raza. Police blamed thieves, but relatives said they believed he was targeted because he was a potential witness in Chaudhry's legal fight for reinstatement.
"Each one of us was as shocked and grieved as anyone could be," said the judge, Khalil Rehman. "We are watching. This court is watching."
Special correspondent Ali reported from Peshawar and Times staff writer King from Istanbul. Special correspondent M. Karim Faiez in Kabul, Afghanistan, contributed to this report.