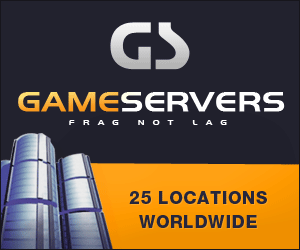 Miami Herald
April 2, 2008
Pg. 3
A professor left widowed by an al Qaeda attack criticized the Guantanamo military commissions, saying she'd prefer to see the suspect face federal court.
By Carol Rosenberg
An American college professor whose Kenyan husband was killed in the 1998 al Qaeda suicide bombing of the U.S. Embassy in Tanzania said Tuesday that a Guantánamo captive accused in the attack should be tried in a federal court, not by military commissions.
''These commissions have been fraught with challenges -- from coerced evidence to secret evidence,'' said Susan Hirsch, a professor at George Mason University outside Washington, D.C.
She called the Guantánamo war court, established after the 9/11 attacks, ''an unprecedented newly created procedure'' that has been ``roundly condemned worldwide.''
Hirsch, 48, spoke with The Miami Herald a day after the Pentagon prosecutor filed proposed death penalty charges against Ahmad Ghailani, in his 30s. He is accused of helping collect materials for a truck bomb that blew through the U.S. Embassy in Dar es Salaam, Tanzania, on Aug. 7, 1998.
The Pentagon maintains that the trials by commissions are fair and give accused terrorists many of the same rights as American soldiers.
In a coordinated attack, al Qaeda suicide bombers also struck in Nairobi, Kenya, killing more than 220 people, including 12 Americans, and injuring more than 4,000.
Among those killed in Tanzania was Abdurahman Abdalla, a Muslim from Kenya, who was waiting outside the embassy while his American wife, Hirsch, was inside, cashing a check. Both were 38.
Hirsch testified at the 2001 federal trials in New York City of four men captured in East Africa and brought to the United States.
All four were convicted, and are serving life sentences.
Ghailani was indicted in New York at the same time as the four men, along with Osama bin Laden, but eluded capture -- until Pakistani security forces captured him in Punjab province in July 2004.
Rather than send him to New York, the CIA kept him for two years in its ''black site'' interrogation secret prisons overseas. President Bush ordered his transfer to Guantánamo in September 2006 to face commissions, along with 13 other alleged senior al Qaeda captives.
''In my view, when Ghailani was picked up in Pakistan in 2004, he could've been brought to federal court. That's the kind of justice I would support,'' said Hirsch, a cultural anthropology professor who was teaching at Dar es Salaam University as a Fulbright lecturer in 1998.
The Bush administration established military commissions after the Sept. 11, 2001, attacks. The first U.S. war crimes tribunals since World War II, the aim was to prosecute al Qaeda and other war-on-terror captives captured abroad.
But the U.S. Supreme Court ruled the first format unconstitutional, so Congress authorized the formula in the 2006 Military Commissions Act. Critics say the commissions permit evidence obtained through coercion, can hold closed sessions and are supervised by White House appointees.
Brig. Gen. Thomas Hartmann, the commissions legal advisor and most forceful public defender, argues that commissions offer many of the same protections given to U.S. troops at military courts martial.
Ghailani, he said, is facing commission rather than civilian justice because he was sent to Guantánamo by order of President Bush. But that does not preclude prosecution in civilian courts, too, he added.