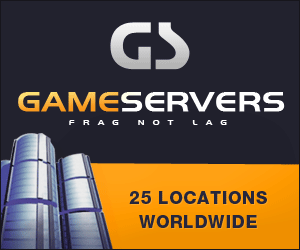 St. Louis Post-Dispatch
March 18, 2009
By Ken Leiser, St. Louis Post-Dispatch
The F-15 Silent Eagle reflects the company's effort to "convert a combat-proven, front-line, multi-role fighter into a silent asset," said Dan Korte, vice president and general manager of Boeing's Global Strike Systems.
Boeing delivers about a dozen St. Louis-built F-15s each year to international customers, which now include Singapore and South Korea. Although those are variations of the F-15E Strike Eagle, Boeing officials said Tuesday that there was growing demand for stealth fighters.
Meantime, Japan, Saudi Arabia and South Korea are looking to secure more than 180 new fighter jets, Boeing officials said.
"We have looked at the future and we have listened to our international customers," said Mark Bass, Boeing's program vice president for the F-15. "And now our international customers are worried about the future threats, and they're particularly worried about the value of stealth."
Boeing's F-15 line supports 2,000 jobs in St. Louis, and Korte said there were more than 400 suppliers around the world.
Standing next to a prototype of the Silent Eagle on Tuesday, Boeing executives said the jet's features include stealth coatings and special bays within the fuel tanks that allow weapons to be hidden. The design is expected to reduce some loss of range because the plane will carry less fuel.
The jet's redesigned tails will help it fly more efficiently and improve its overall range, Boeing officials said.
Boeing built F-15s for the U.S. Air Force, and those aircraft are still widely used to provide air support in Iraq and Afghanistan. Sales of the latest generation F-15 now are limited to international customers.
Richard Aboulafia, an analyst with The Teal Group, in Fairfax, Va., said Boeing had had success in the past with developing "highly tailored versions" of the F-15 for countries such as Singapore and South Korea that feature new technology to keep the jet current. "This is part of that evolutionary road map," he said.
Boeing started to develop the conceptual prototype of the Silent Eagle in September, and now plans to develop a flying prototype featuring the internal weapons' carriage concept.
Boeing officials said the planes would cost about $100 million, although the final cost will depend on the types of options the buyer chooses. Bass described the Silent Eagle as an "affordable" option for countries seeking stealth capability in a time of tight budgets.