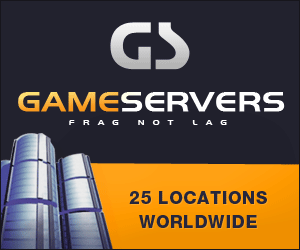 Seattle Times
April 7, 2008
Pg. 1
For decades, Boeing was a powerhouse in military airplanes. Today, planes are a declining part of its military business, driving its defense and commercial divisions further apart.

By Dominic Gates, Seattle Times aerospace reporter
Boeing once built massive fleets of World War II and Cold War military planes. But right now, the world's biggest airplane builder can't boast even a single prime contract to supply the U.S. military's next generation of fighters, bombers, tankers and transport planes.
Last month's loss of the Air Force tanker contract to Northrop Grumman and its European partner, if it stands, further weakens Boeing's already diminished role in producing future warplanes.
"The Boeing Co. morphed," said Wall Street analyst Joe Campbell of Lehman Brothers. On the defense side, building airplanes "is not even what they're known for anymore," he said.
In recent years, Boeing's defense unit has shifted focus from planes to big-ticket electronic-hardware systems: satellites, missile defense, networked warfare and border-surveillance projects.
The company's commercial and defense units also have different perspectives, as the debate over the tanker loss makes apparent.
On one side, Boeing Commercial Airplanes sells most of its airplanes to international buyers and champions free trade and offshore outsourcing.
On the other, the defense division relies on the U.S. government for the vast majority of its business, and warns of the dangers of giving a European company the lead role in building the Air Force tankers.
"Where's the synergy?" asked Teal Group industry analyst Richard Aboulafia skeptically.
Increasingly, the two main divisions of the Boeing colossus — formed by a series of late-1990s mergers — look more like distinct companies with divergent interests.
"These are two legs walking in opposite directions," said defense analyst Loren Thompson of the Lexington Institute.
Almost 8,000 of Boeing's 70,000
-
plus employees in Washington state work in the defense division, and many of those jobs depend on the shrinking overlap between Boeing's commercial and military airplanes.
A tanker win was supposed to be a vindication of the company's "One Boeing" strategy: deploying people, technology and resources so that the commercial and defense sides complement each other.
With the loss, it's clear that more than ever there are two Boeings. One makes airplanes. The other increasingly does not.
Flying Fortress
Boeing made its first big impact in military aviation with the World War II B-17 Flying Fortress; it built 6,981, and other companies using its design built 5,745 more.
In the following decades it made large quantities of long-range bombers and fighters.
It's no accident, however, that Boeing's military division — the 71,000-employee Integrated Defense Systems (IDS) — now doesn't have airplanes in its name.
IDS delivered just 84 airplanes last year, including 16 big C-17 transport airplanes and 44 fighter jets. Boeing's commercial side, by contrast, delivered 441 airplanes.
Boeing's first jet, the 707, gained a massive advantage against its commercial competitors, thanks to military sales for the original air-refueling tankers the company built starting in the 1950s.
"The Air Force has more 707s than any airline in the world has of a single airplane type," said Campbell. "Historically, Boeing wouldn't have been Boeing without all those 707s."
But now, IDS' contracts for U.S. military jets are running out.
In 2001, Lockheed Martin beat Boeing in the landmark contest for the F-35 Joint Strike Fighter (JSF) program. That plane will replace the Navy's F/A-18 Super Hornets and the Air Force F-15s, built at Boeing's plants in St. Louis.
Though Boeing builds part of the Air Force F-22 high-tech fighter jet in Seattle, prime contractor Lockheed assembles it in Georgia.
International sales may extend some of the older programs, but not forever.
The Boeing defense plant in Long Beach, Calif., will stay open only as long as it can get new C-17 cargo-jet orders, which are expected. Without them, IDS Chief Executive Jim Albaugh said last month, the line would close around 2010.
Boeing also builds the two main helicopters for the U.S. Army and the body of the tilt-rotor V-22 Osprey, a hybrid of helicopter and turboprop plane.
The tanker loss, which Boeing challenged March 19 in a protest to the Government Accountability Office, would shut IDS out of one more big military-airplane category.
For the next generation of military planes, Boeing is the prime contractor on just one program: the Navy's P-8 submarine hunter.
Based on the 737 commercial jet, the P-8 demonstrates how the company's two divisions can collaborate, with aircraft assembly work by Boeing Commercial in Renton and high-end systems engineering by IDS employees in Seattle.
But apart from that, Boeing's defense division could wind up more a parts maker than a plane maker.
Around 2000, IDS' primary business focus shifted from building airplanes to planning and implementing a succession of hugely expensive defense programs. These included a constellation of classified intelligence satellites, a ballistic missile-defense system, a futuristic network of Army combat vehicles and a "virtual fence" along the U.S. border.
"We've grown these programs from concepts to billion-dollar franchises," said Chris Raymond, the defense unit's vice president of business development
But Boeing's experience with such contracts has been challenging and sometimes painful.
Program abandoned
Boeing burned through at least $4 billion in federal money on a secret CIA intelligence satellite program called Future Imagery Architecture, The New York Times reported, before the government abandoned the entire program in 2005.
IDS' Future Combat Systems project to outfit half the Army with networked weapons, drones and vehicles at a price tag of $160 billion is under imminent threat of severe cutbacks from Congress.
And Boeing's initial 28-mile stretch of surveillance sensors on the Arizona border with Mexico — a $200 million project that's relatively low-tech by Boeing standards — was months late and plagued by technical glitches. Plans to extend it have been effectively shelved.
Teal Group's Aboulafia says these huge and lucrative defense projects come with big risks.
"Will Congress keep funding these behemoths?" he asked. "Some are so ambitious they may die of their own technological complexity."
What's more, he said, "no one really knows what the profitability is."
Financial uncertainty
Boeing's defense division has been highly profitable since 2004, with earnings averaging more than 10 percent of revenue. But ahead, IDS faces uncertainty.
After years in which the big high-tech projects swelled IDS revenues, in 2007 they dropped slightly.
The up-and-down cycles in defense and commercial sides were truly complementary between 2000 and 2004: Boeing Commercial revenue sank from $31 billion to $20 billion, while IDS sales took exactly the reverse trajectory and grew from $20 billion to $31 billion.
Many longtime Boeing employees in the Pacific Northwest still view negatively the 1997 merger with McDonnell Douglas that created the core of IDS, and wonder how the commercial unit has benefited.
But analyst Campbell sees the balancing of revenues as enough reason to call the combination a success.
"They merged, and the defense business went through the roof," he said.
Boeing Chief Financial Officer James Bell, speaking at an IDS leadership meeting in California last month, talked up the importance of synergy between the defense and commercial units.
"It sets the stage for how we'll differentiate ourselves from our peers," he said.
Even after the tanker loss, IDS Vice President Raymond denies a divergence between the two divisions: "We're getting to be a closer company."
The defense unit taps into Boeing Commercial Airplanes' expertise in lean manufacturing, Raymond said. And it uses the global network of commercial contacts to help sell military hardware overseas.
Management talent also migrates easily between the commercial and defense units, Raymond said. The new head of the 787 Dreamliner program, Pat Shanahan, crossed from commercial to defense, then back.
Still, the benefits seem to flow more toward IDS than the commercial division.
Raymond conceded that big defense contract awards "have become few and far between," so a single competition can "alter your position significantly."
Having lost the fighters and the tankers, what's the next big hope for IDS? In January, Boeing announced it will team with Lockheed to compete for the right to build the next-generation U.S. bomber for service around 2018.
Even if Boeing wins, that aircraft won't be based on a commercial plane.