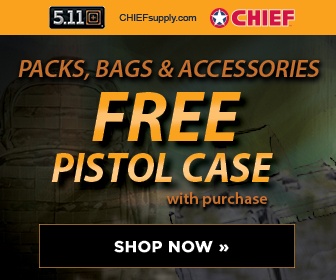 Wall Street Journal
March 8, 2008
Pg. 3
By J. Lynn Lunsford
After meeting with senior Air Force officials, Boeing Co. hinted strongly that it will file a formal protest over the award of a $40 billion aerial-refueling-tanker contract to Northrop Grumman Corp. and the parent company of Europe's Airbus.
In a statement, Boeing said it will take the next few days to evaluate what it learned from the Air Force and "give serious consideration" to filing a protest. Such a protest would likely add fuel to a political fight over whether the contract awarded to Northrop and European Aeronautic Defence & Space Co. will cost the U.S. jobs.
Mark McGraw, the Boeing vice president in charge of the company's tanker efforts, said that company officials spent several hours with the Air Force on Friday, trying to understand how it failed to win the prestigious contract. Mr. McGraw said company officials left the room with significant concerns about the process in several areas. "What is clear now is that reports claiming that the Airbus offering won by a wide margin could not be more inaccurate."
Last Friday, the Air Force chose Northrop and EADS to build a fleet of 179 tankers for use as flying gas stations for fighter jets and other aircraft. Boeing's supporters in Congress reacted with outrage, holding a hearing earlier this week, with some members calling for the deal to be thrown out.
By law, Boeing is allowed to protest the Air Force's decision, a tactic that has been used increasingly in recent years by companies competing for a dwindling number of big-dollar contracts. This debriefing was especially important to the Air Force because previous protests have been tied in part to problems related to losing bidders not receiving enough information following the decision.
Earlier this week, Jim Albaugh, the chief executive of Boeing's Integrated Defense Systems unit, said the company would protest only if it believed significant irregularities had occurred that tilted the contest in favor of its rival.
Although the company stopped short of saying it would definitely protest, people familiar with discussions inside the Chicago aerospace company said such a move appears increasingly likely. The decision ultimately rests with Boeing Chairman and Chief Executive Jim McNerney.
"Our plan now is to work through the weekend to come to a decision on our course of action early next week," said Mr. McGraw. "It will be a very rigorous and deliberative process to ensure we're balancing the needs of the warfighter with our desire to be treated fairly."
The Air Force, which plans to provide a similar briefing to the Northrop team Monday, declined to comment. In a statement, Northrop said it is "looking forward to learning more from the Air Force about the strength of its proposal, which led to the selection of its tanker as the most modern, most capable tanker for the warfighter."
--August Cole
contributed to this article.